TRAVELING TO LYNNWOOD WASHINGTON FOR A HYDRATITE INSTALLATION DEMONSTRATION
HydraTite Highlight

Caleb Rutledge, 4/15/2022
HydraTech offers three installation options for HydraTite. A recent client in Washington decided that the gold installation option would be the best suited for their situation. They purchased the materials, and I would be sent as a field technician to instruct their crew. Then they would install the 14 seals in the 30″ pipeline.
The site superintendent removed a section of the pipe so that I could demonstrate the installation process above ground and everyone could get a good view of each step. I walked them through the whole process, from cleaning the pipe to locking the steel bands into place with the wedges.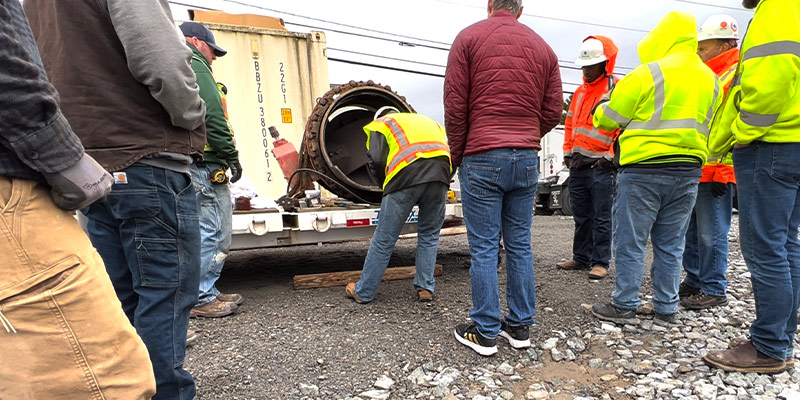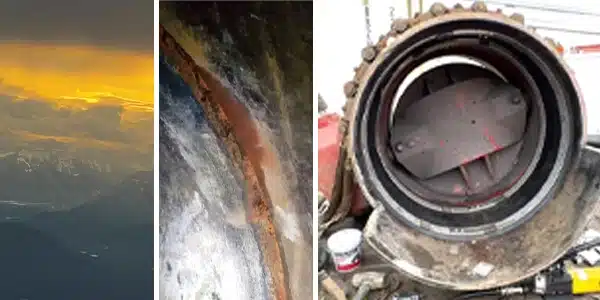 After the installation of the example seal, I answered any questions they had. One question regarded how long each installation generally takes. I explained that the first seal usually takes a bit longer than the seals installed after it. This is because all of the particulars of a job are learned by installing that first seal. Each installation after the first, becomes a bit easier and quicker. How many could be installed in a day will vary on details such as the size of the seal. For this job, I estimated 7 seals installed a day with a small crew that had successfully installed a few of them and understood the particulars of this pipe.