ENGINEERED & TESTED
BACKED BY EXPERIENCE
HydraTech engineers manufacture and install products that stop leaks, prevent disasters, and prolong pipe life for a fraction of the cost of replacement.
After more than 50,000 custom installations, clients around the world keep returning to us for smarter, more affordable solutions. We're constantly developing new ways to protect, maintain, and repair infrastructure with less disruption and more support.
Mission
Our mission is to deliver smarter infrastructure solutions through better engineering, longer-lasting/less-costly/less-disruptive pipe remediation, and more comprehensive customer support.
We strive to build long-term client relationships based on mutual trust.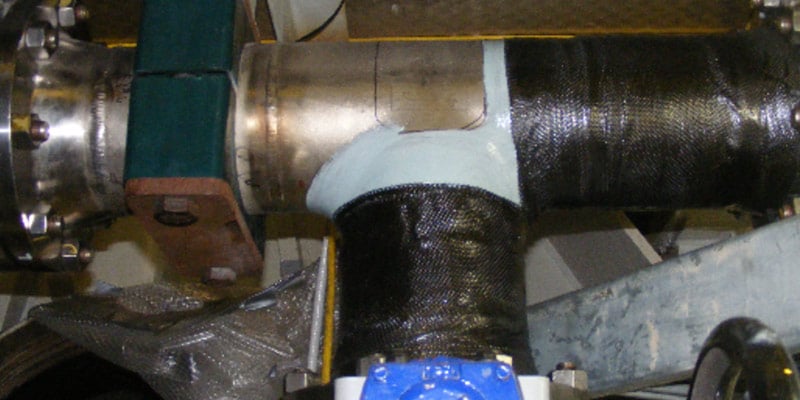 History
Starting as a premium finishes company in the 1970s, we became Hunting Industrial Coatings in the 1990s, Hunting Pipeline Services in 2001, and HydraTech Engineered Products in 2009. Over time, we strategically built the resources to offer an unmatched level of expertise to drinking water, wastewater, utility, manufacturing, and marine clients.
Today, HydraTech is a tight-knit group of colleagues who have each been part of the company for many years. Our employees stay because, in the words of Jennifer Williams, HydraTech's estimator, "Employees stay because of the other awesome employees"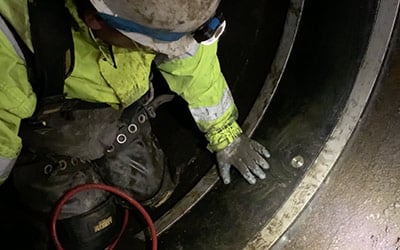 Products
After developing the HydraTite® Internal Joint Seal, we introduced coatings into trenchless pipeline repair with the NSF/ANSI 61-certified WaterLine Epoxy.
Since then, HydraTech has evolved into a full-scale designer/manufacturer/installer of pipe remediation technologies. Our product line now also includes HydraWrap®, a fiber-reinforced polymer composites and HydraLock, an internal joint seal for small diameter pipes.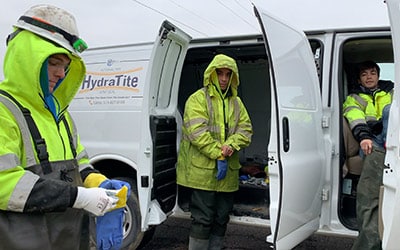 Support
Each project is supported by training and onsite services. With a diverse background including mechanical, civil, and chemical engineering, our technical staff ensures the long-term success of every project.
Ethics and The Environment
HydraTech is dedicated to providing the best pipeline repair products in an ethical manner that helps sustain the natural environment. The preservation of existing infrastructure through our restoration technologies offers economic and environmental benefits by improving long-term safety and efficiency.