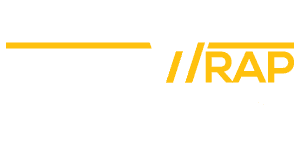 HydraWrap®
Pipe Wrap and Leak Repair
Structural Composite Repair System
For use in: gas pipelines, power generation pipelines, industrial process pipelines, marine and underwater pipelines, and bulkheads
Stop leaks and repair corroded pipeline FAST with HydraWrap®, which provides a corrosion barrier for degraded piping. Because it can be installed with common tools in less than 30 minutes, HydraWrap® can prevent costly unplanned shutdowns. The HydraWrap® System is available in various pipe repair kits to address defects and/or leaks in various sizes of pipe.
Overview
The HydraWrap® Fiber Reinforced Polymer (FRP) System provides a nonmetallic chemical and corrosion resistant structural repair to degraded pipes (both thin-wall and through-wall). The HydraWrap® Composite System is a combination of high performance epoxies and custom-made carbon fiber fabric. This combination produces a noncorrosive structural repair that is easily installed and conforms to various shapes and sizes. HydraWrap® kits are designed with a minimum of two layers of fabric with additional reinforcement being achieved through additional layers. HydraTech's engineers provide the HydraWrap specifications required for each installation to ensure that every repair is designed to meet or exceed the client's specifications.

HydraWrap® is extremely versatile and has been customized for numerous applications with unique requirements.
Requires no hot work
Rapid installation, permanent repair
Conforms to various shapes and sizes
Chemical and corrosion resistant
100% solid (No VOCs)
ABS design approved

*

Requires no post cure (except HT)
Ready made kits available for various shapes and sizes
Restores Maximum Allowable Operating Pressure (MAOP)
*Marine HydraWrap® only
Contact Us Today To Learn More About HydraWrap®
click on the "get a quote" button at bottom of the page or call
Standard HydraWrap®
The original HydraWrap® System provides a non-metallic chemical and corrosion resistance structural repair. It is typically used in industrial process, power generation, and gas pipelines.
Elevated-Temp HydraWrap®
An ambient cure FRP system with temperature resistance up to 250ºF.
High-Temperature HydraWrap®
A post cure system with temperature resistance up to intermediate operation of  400ºF.
Acid-Resistant HydraWrap®
A chemical resistant system designed to exceed the Standard HydraWrap® in applications where the HydraWrap® welcome in contact with aggressive aids and reagents.
Marine HydraWrap®
A rapid repair system designed for offshore use, the Marine HydraWrap® system is the only FRP repair system that is ABS Design approved. (Also available in Kit form)
SubSea HydraWrap®
Specifically designed for applications where the conditions contain moisture or are completely submerged underwater.
E-System HydraWrap®
A cost effective system utilized for low risk repairs.
PRODUCT PHOTOS AND VIDEOS