WaterLine Potable Water Pipe Repair
Potable Water Line Repair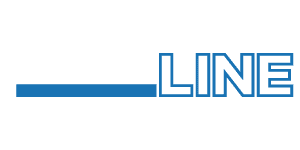 WaterLine epoxy is an NSF/ANSI 61-certified coating approved for use in pipes and vessels that come into contact with potable water. WaterLine can be remotely applied in small diameter pipes and in potable water vessels. Remote installation allows for the trenchless remediation of pipes as small as 4″ in diameter with minimal downtime.
Contact Us Today To Learn More About WaterLine
Email us using the contact page
WaterLine Overview
WaterLine epoxy is a practical and economical method for repairing deteriorated water lines with a thin, smooth lining. Repairs made with WaterLine have a life expectancy of 50 years. WaterLine is a low temperature cure lining system approved for use on pipelines, tanks, and equipment that comes in contact with potable water (ANSI/NSF 61).
It is a high build, solvent free,100% solid epoxy lining system that is compatible with a variety of substrates including:
● Potable water pipelines
● Industrial pipelines
● Concrete reservoirs
● Cooling water pipelines
● Steel water tanks and vessels
● Corrugated metal pipelines
The two component system can be applied by hand to structures or remotely applied to pipelines as small as 4" in diameter using special application equipment. WaterLine cures quickly so your pipes and tanks return to service faster.
The system is supplied and installed by HydraTech-approved installers in the United States and Canada.
Benefits of WaterLine
A high build, solvent free epoxy lining system
Certified for potable water contact in the United States (NSF/ANSI 61)
Low temperature cure down to 37ºF (3ºC)
Fast recommissioning time at minimum cure temperature of 37ºF (3ºC)
Applied by fully trained application specialists
Full contract support services, when required
Contact Us Today To Learn More About WaterLine
Click on the "get a quote" button at bottom of the page or call
WaterLine in Action
When a packaging plant needed to take care of erosion in one of their water tanks, HydraTech stepped in with WaterLine. In just one day, the tank was prepped and coated with WaterLine, leaving the plant with a tank like new. The tank was out of use for just one day, saving the plant time and money over replacement or other repair solutions. Learn more about this repair.
Contact Us Today To Learn More About WaterLine
Email us using the contact page
Benefits of WaterLine
A high build, solvent free epoxy lining system
Certified for potable water contact in the United States (NSF/ANSI 61)
Low temperature cure down to 37ºF (3ºC)
Fast recommissioning time at minimum cure temperature of 37ºF (3ºC)
Applied by fully trained application specialists
Full contract support services, when required
Contact Us Today To Learn More About WaterLine
Click on the "get a quote" button at bottom of the page or call
Get A Quote, Learn About Our Products, & Ask Questions