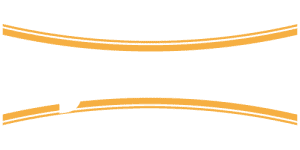 HydraTite® Internal Pipe Joint Seal
Internal Joint Seal System
HydraTite® repairs deteriorating pipes from the INSIDE with no excavation. Great for emergency repairs. Used successfully for over 20 years!
Our internal pipe joint seals are a proven solution for pipe joint repairs, pressure pipe repairs, and joint infiltration in drinking water, storm drain sewers, gas pipelines, storage pipelines, distribution pipelines, and power generation pipelines.
Overview
HydraTite® is an internal joint sealing system that offers customized mechanical remediation without expensive excavation.
The system consists of a rubber seal held in place by stainless steel retaining bands. Each seal is custom-made. The seals can be interlocked to span long lengths of pipe, and can include a backing band to remediate pressure piping and cooling water expansion joints.
Watch to learn how HydraTite® can help you
Custom made to your projects specifications
Repair pipes from the inside, no excavation needed
Perform emergency repairs
Proven solution for over 20 years, made in the USA
Municipal
Water & Utilities
Power & Utilities
Transportation & DOT
Contact Us Today To Learn More About HydraTite®
Click on the "get a quote" button at bottom of the page or call
Round Pipe Joint Seal
Repairs deteriorated pipe joints to prevent inflow & infiltration (I&I) and eliminate leaks in pressure applications. Requires man entry size piping, typically 18" and greater.
Elliptical Pipe Joint Seal
Repairs defective joints in gravity flow application to eliminate I&I and prevent sinkhole formation. Custom-manufactured to accommodate man entry elliptical pipe sizes.
Box Joint Seal
Custom manufactured seal to repair defective joints in box culverts, tunnels, and conduits with rectangular or non-circular cross section. Suitable for gravity and pressure applications.
Liner End Seal
Designed to span the termination of internal pipe linings and provide water tight seal to prevent backflow between lines and host pipe. Applicable to sizes 12" and greater provided access to install does not require man entry.
Expansion Joint Seal
Designed to replace defective expansion joints. This design allows for the necessary movement that expansion joints require while maintaining a water or air tight seal. Designed to be installed without the need to remove the existing expansion joint.
PRODUCT PHOTOS AND VIDEOS