PROVEN EXPERIENCE
WITH MEASURABLE RESULTS

Interlocking Three Seals To Eliminate A Leak
HydraTite® (Internal Joint Seal System)
Market
Water & Utilities
Challenge
A four-inch crack had formed in a reinforced concrete pipe (RCP) near a joint where this pipe connected to a steel pipe. As a result, there was an active leak in this 30" pipe that raised concerns of the crack growing, contaminating the potable water, and creating voids around the pipe leading to eventual total system failure.
Engineered Solution
The chosen solution was to isolate the crack by sealing it with three interlocked Standard-Wide HydraTite Internal Pipe Joint Seals.
Scope
Before the installation, the facility lowered the reservoir and shut off all valves to the affected pipe to ensure the field crew's safety. In only seven hours the three seals were installed over the RCP's crack.
Solution
The HydraTite's flexibility of application allowed for this unique, long-term repair and the seal proved to be an economical and time-efficient repair that will protect the pipe for years to come.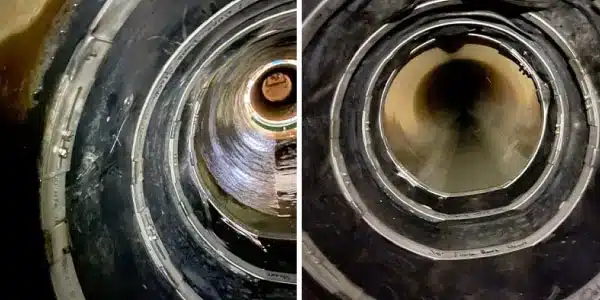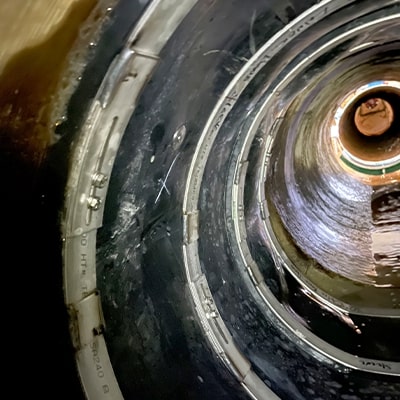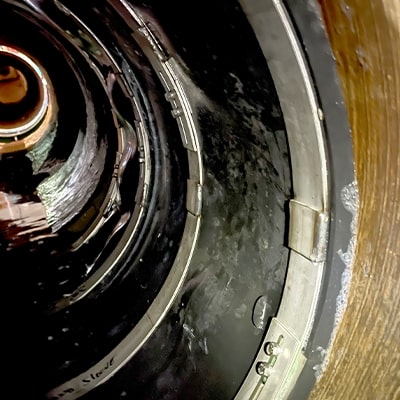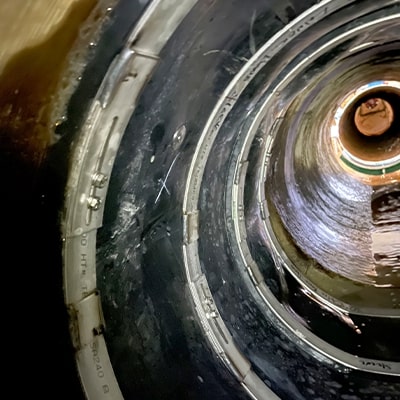 Explore HydraTite

More Products

Case Studies


Explore HydraTite


More Products


Case Studies


Explore HydraTite


More Products


Case Studies