IRREGULAR PIPE JOINT REPAIR
Training & Installing On Two Failing Elliptical Joints

Caleb Rutledge, 8/6/2021
A culvert in New Vineyard, ME had been experiencing significant infiltration at multiple joints, leading to joint separation, erosion issues, and pavement settlement. The infiltration at the joints had caused the backfill around the pipe to create a void around the joint and cause the pavement to settle. The corrugated metal culvert had been replaced 15 years ago, however, it was improperly backfilled and the joints were not watertight. Over time the infiltration caused the pipe to settle as well as the backfill to infiltrate into the pipe.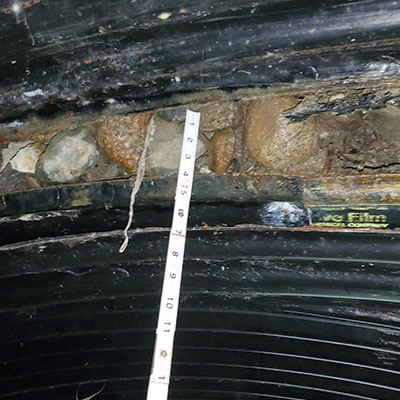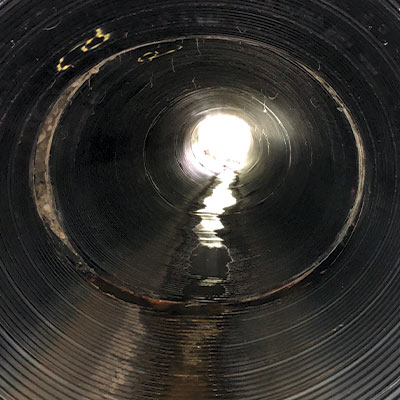 Rob White was dispatched to install the HydraTite Internal Pipe Joint Seal and train Maine DOT employees on the product's proper installation method. Rob arrived and quickly got to work on the installation. Voids formed by erosion were filled with grout.  To compensate for the corrugated surface, a rubber filler was used to smooth the surface. The large rubber seals took multiple people to properly position them over the joint. Once the rubber was in place, the three metal expansion bands were installed to keep it there.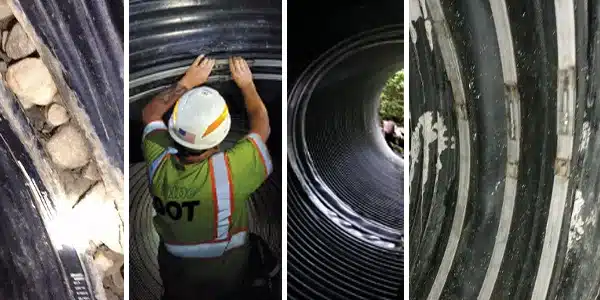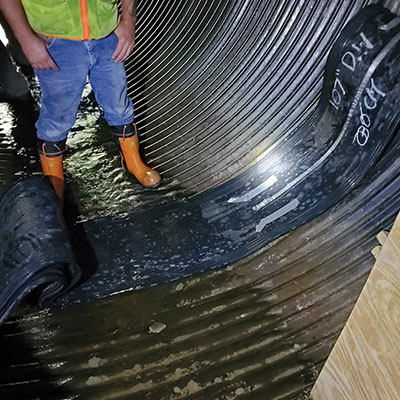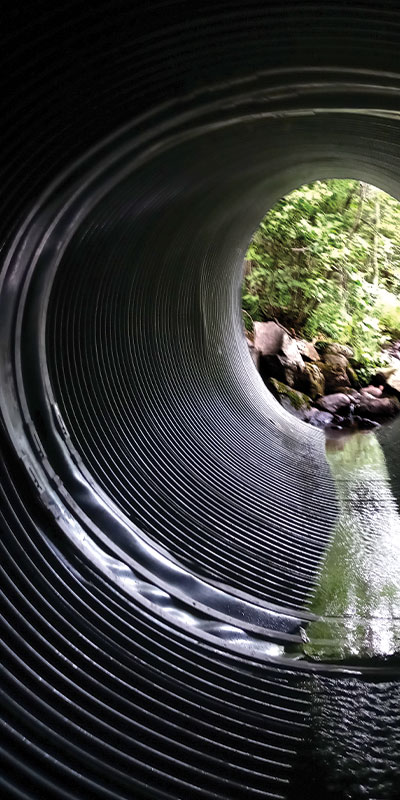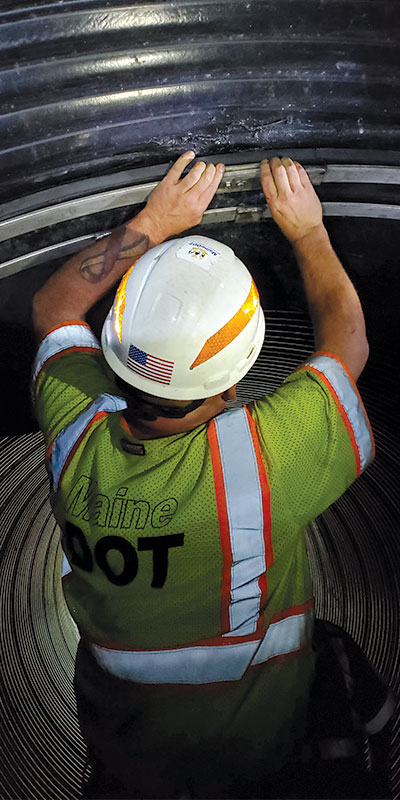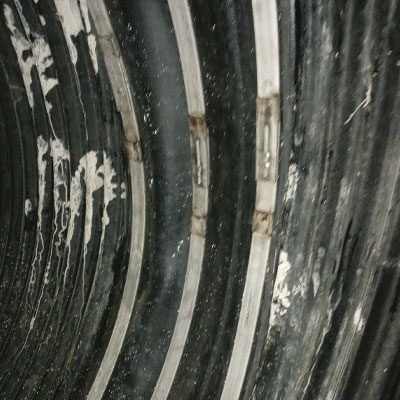 In under two days, the two 108″ in diameter seals were installed in the culvert despite it being an elliptical shape and corrugated metal. The seals eliminated infiltration and stopped the settlement of the pavement. HydraTite was the trenchless solution that was needed, ensuring the above traffic was not disturbed. HydraTite proved to be an effective solution for a fraction of the cost of fully lining the pipeline or excavation. 

"These bands will provide many years of service, keeping material from falling into the culvert as well as keeping water in the culvert." "Thanks to everyone who helped with the installation." "Also Rob, the technician was great to work with and taught us well." (Various representative quotes from a longer email)