WORKING WITH LIMITED TIME
Stopping Infiltration  & Exfiltration Through Joints In A Water Main

Scott Merry, 1/13/2023
WORKING WITH LIMITED TIME
Stopping Infiltration  & Exfiltration Through Joints In A Water Main

Scott Merry, 1/13/2023
HydraTech was called in to rehabilitate a water main in the North East. There were 10 locations in the pipe that had become compromised, raising concerns of infiltration and exfiltration. A limited window was established for a shutdown, during which the HydraTite seals would be installed. Every moment needed to be as productive as possible since the shutdown cut off people's water supply.
HydraTech provided the materials to repair all 10 locations but estimated that the time allotted for the repair would not be enough to reach each location. To make the most of the time given, the worst leak was identified and selected as the starting point. After this leak was eliminated the crew would work back from that location and repair as many of the other compromised locations as time would allow.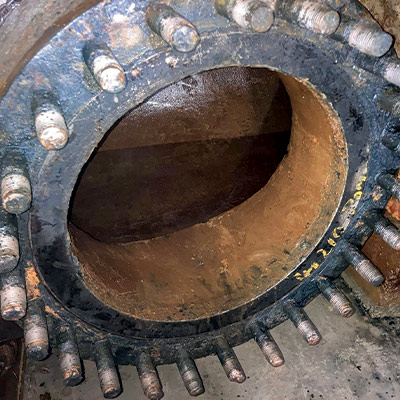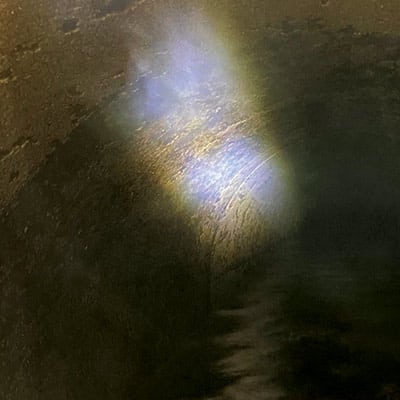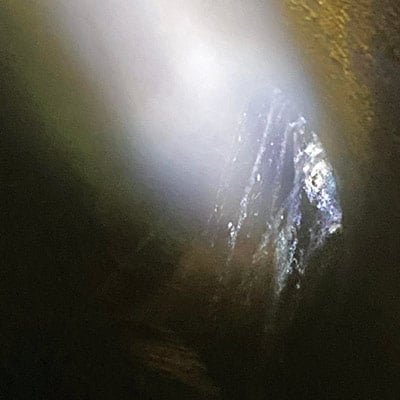 Once we arrived on site, we found that the pipe was not completely dewatered. Due to dips and low points in the imperfect pipe, lower portions retained water. When there is only 48" of wiggle room, there is not much room for water. It was so full in some areas that the splashing water could be heard making contact with the crown of the pipe.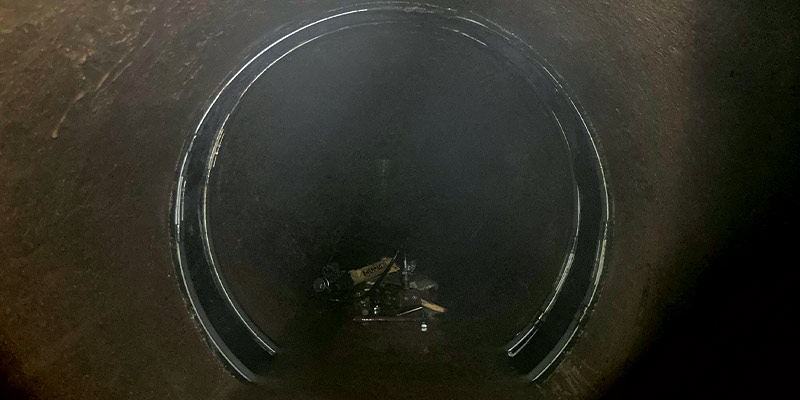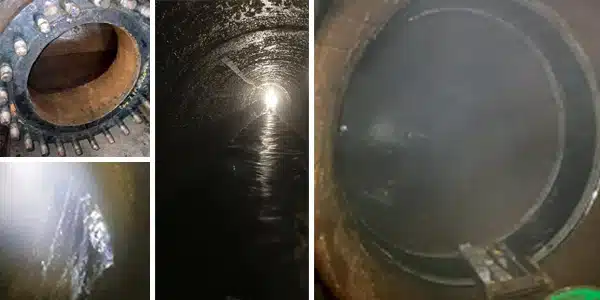 We pulled a pump into the pipe with us to clear out the remaining water. We made our way deep into the pipe to the worst leak which was a cracked joint roughly 400 to 500 feet in. That may not seem like much in most circumstances but in a pipe, we are crawling through while pulling in rubber, steel, and tools with us, and that is a slow process. Navigating the 45-degree bends in the pipe was one of the harder parts to get through with all the stuff we had to bring in.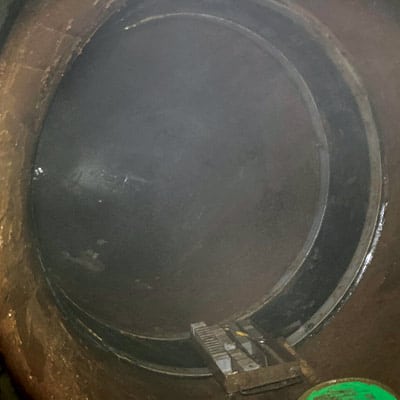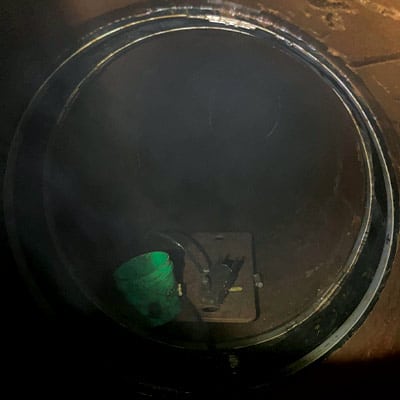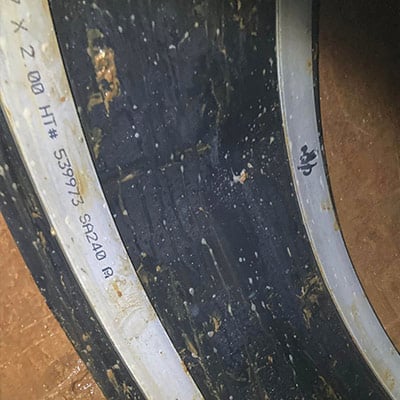 Once at the leak, we used spackle knives to clear away mineral buildup near the joint. Then we positioned the rubber over the joint and popped in the retaining bands. Once the retaining bands were locked in place the seal was air tested. This process was completed 3 more times as we worked our way out of the pipe. In total, we spent about 12 hours working on this pipe before it had to be put back in use. It was cold enough to see our breath in the pipe but it was worse getting out into the winter wind. The joints that were likely to cause the most amount of damage were repaired and protected against infiltration and exfiltration. The water supply will be guarded against foreign contaminants entering through these joints and the HydraTite seal will help prevent the formation of sinkholes.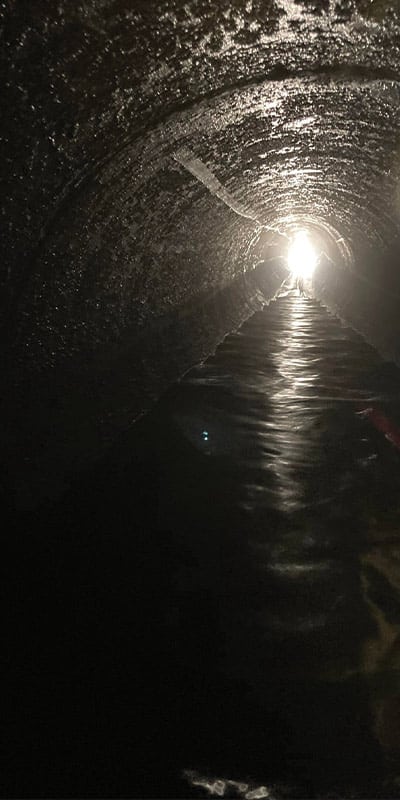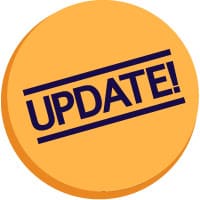 Concrete Bridge Repair

1:55
Previous Project Scott
Spoke About