PROVEN EXPERIENCE
WITH MEASURABLE RESULTS

Deteriorated Expansion Joint Repair
HydraTite® (Internal Joint Seal System)
Market
Power Generation
Challenge
A deteriorated expansion joint in the circulation water system of a power generation facility needed repair or replacement. Replacement of the 96" expansion joint would be costly and the location of the expansion joint created accessibility concerns. The 96" diameter expansion joint was connecting pipes of 96" to 100" diameters which also would increase the lead time for replacement options.
Engineered Solution
Engineers reviewed available drawings, field measurements, and the system operating parameters and suggested the solution was the HydraTite Internal Joint Seal. The double-wide HydraTite Seal would be the most effective means of connecting the pipes.
Scope
The seal formed of 316L stainless steel retaining bands, an EPDM spacer, and a 16-gauge stainless steel backing plate was provided as an internal seal joint repair. The 2" X 5" EPDM spacer would decrease the 100" inside diameter by 4" and enable the double-wide HydraTite seal to transition between the different pipe diameters. The crew and all materials entered through an existing maintenance hole and were able to complete the system installation within the work window provided.
Solution
The installation of the HydraTite seal allowed for significant savings over traditional replacement of the expansion joints.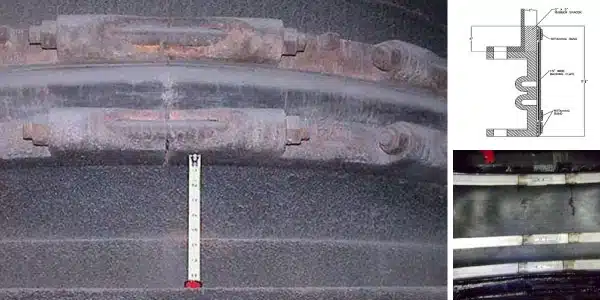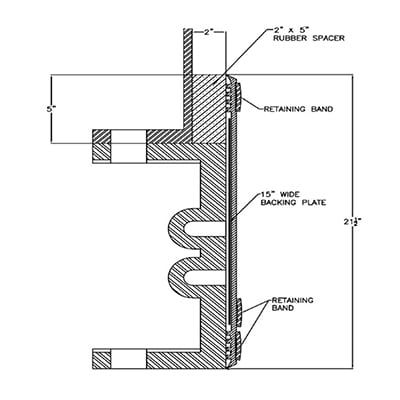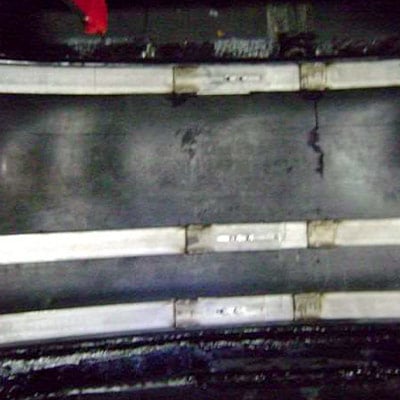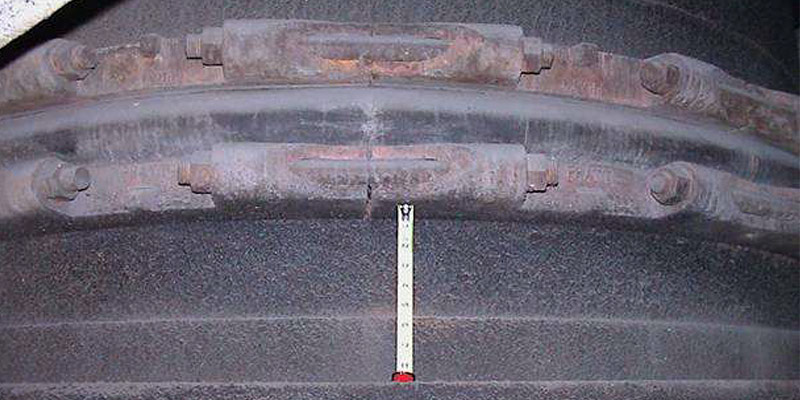 Explore HydraTite

More Products

Case Studies


Explore HydraTite


More Products


Case Studies


Explore HydraTite


More Products


Case Studies