DIGGING DEEP TO PROTECT OHIO'S ROADS
District 7 HydraTite Seal Job

Caleb Rutledge, 11/9/2022
HydraTech utilized the HydraTite seal to rehabilitate 67 joints in 8 different locations throughout Ohio's District 7. Some were close together, but this job required us to work in 5 different counties. ODOT required that each of these joints be repaired with concrete so that each segment runs flush with the next segment.  Once the concrete was in place, HydraTite seals of various widths were installed over the joints.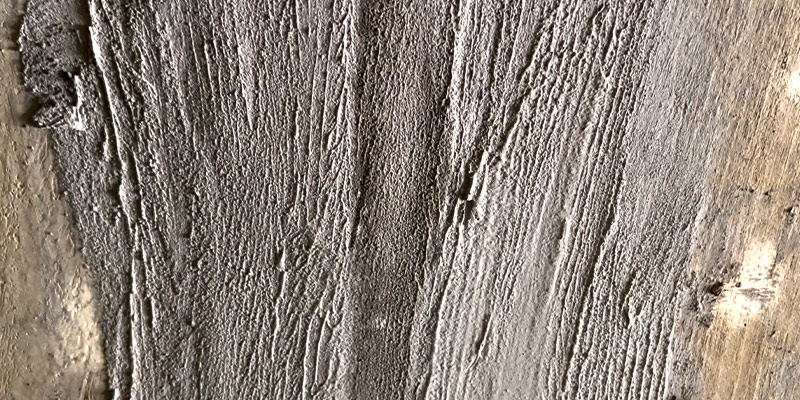 Every repair location was unique. How much work they needed and how labor intensive that would be was determined by a variety of factors, such as culvert size, number of joints marked for repair, and how much was in the pipe.  The only thing they all had in common was that they were all twin culverts under active roads.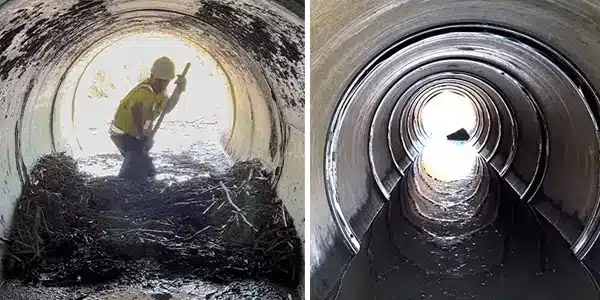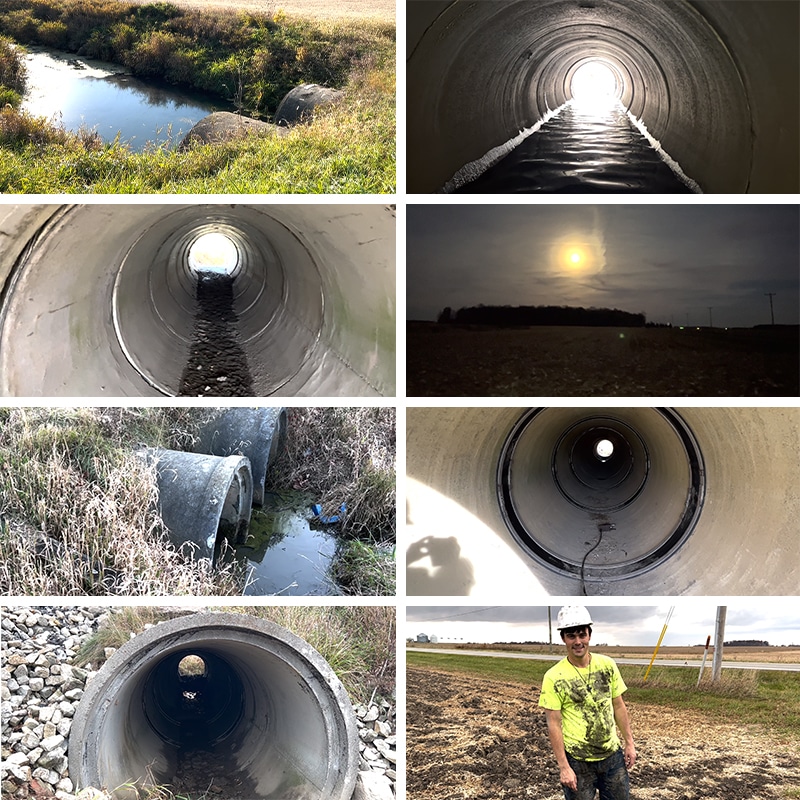 The pipe sizes ranged from 48″ up to 72″. The smallest one required that we crawl most of the time, but I could stand up straight in the pipes that were 72″.
Three locations only had 10 segments, but the longest had 57. The longest location was under I-75 and the repair locations were fairly far in. Due to the repairs being near the middle of the culvert, we couldn't rely on natural light and had to carry the materials a good distance.
One location needed only 3 HydraTite seals, but another needed all 18 joints rehabilitated.
How much was in the pipe was a big factor in time management. Some pipes were dry, others had over a foot of water. Some pipes were clear of nearly all debris and the worst one took hours to get clean. One section of a pipe had rotting biomass that was over 2 feet deep. The title image is actually of me in the process of clearing that out. Others had thick mud that grabbed my waders so tightly that my foot came out of the boot portion of the waders.
Joint separation was another variable we had to consider. The extra-wides and double-wides needed to be reserved for the joints with the worst separation and these joints would require more concrete as well.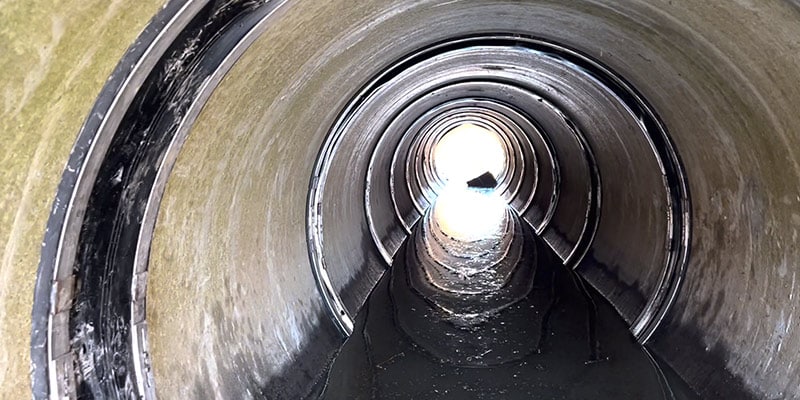 Another interesting aspect of the job was the wildlife that we ran into. We saw a lot of small catfish and bluegill, but what got my attention was a muskrat that kept entering the pipe. It would be shooed out and come right back an hour later. I think it was curious and watching us.
Because the HydraTite seal is a trenchless solution, we did not need to divert traffic and its ability to be installed in the water meant we did not need to pump out the pipes that had water in them. This project fortified the repaired joints against infiltration and exfiltration, providing a lifetime of protection.
Working with the field services crew was a fun experience. They made this detour from my regular office work a welcome one.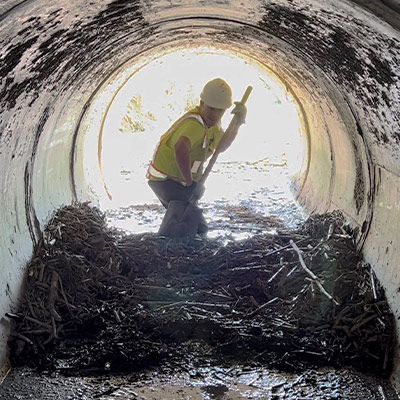 Me digging excessive biomass out of the end of one of the culverts.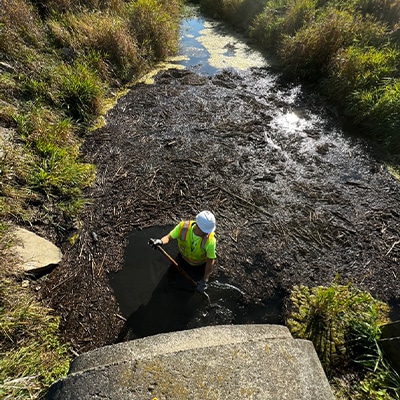 Wide shot of me continuing to push the biomass away from the culvert.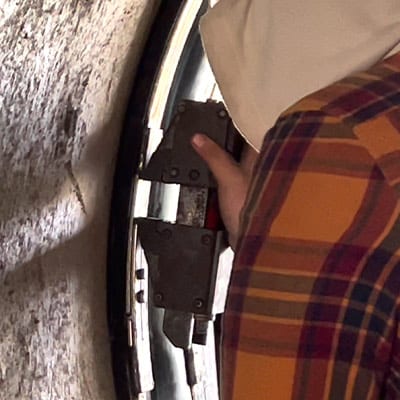 Dave holding the expander in place as the retaining bands are expanded into place.
Ben installing a HydraTite seal over a culvert joint.
A muskrat that decided to inspect our installation.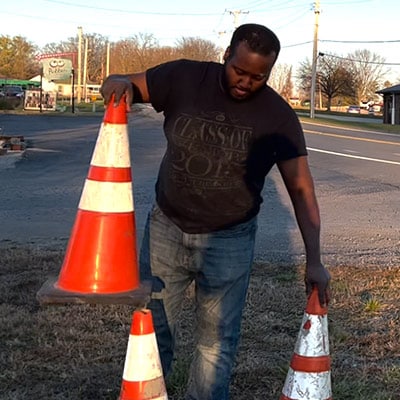 Dominic cleaning up traffic cones at the final site.