REPAIRING RUSTED CULVERT INVERTS
Continuing Our Contract Work With ODOT

Caleb Rutledge, 12/2/2022
HydraTech has been awarded ODOT maintenance contracts 314-22 Culvert Clean-Out Services and 316-22 Culvert Invert Paving. These contracts have resulted in multiple projects all over Ohio.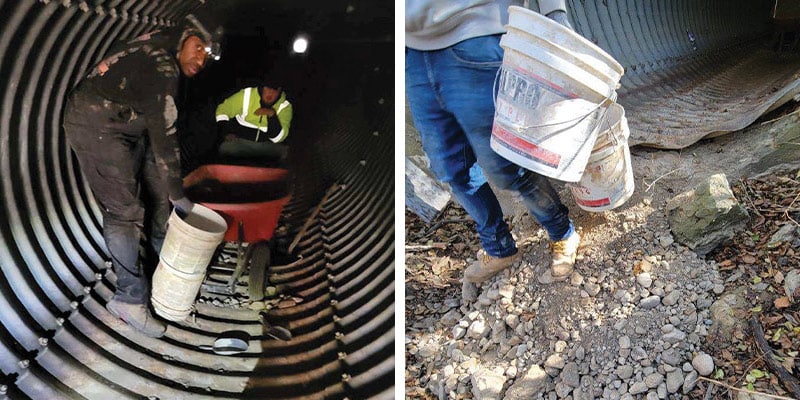 The pictures are from Clark, Shelby, and Montgomery Counties. The completed Clark County project required both a clean-out stage and a field paving stage. The culvert was 350 feet long and 10 feet in diameter. Signs of oxidation were becoming apparent, but the damage to the invert was not very severe yet. The Shelby county job was in worse shape with small holes that had formed in the invert. This culvert was approximately 250 feet long and 96 inches in diameter. This location has been cleaned and will soon be paved to remedy the water intrusions. The Montgomery location was the most affected, with entire sections rusted out.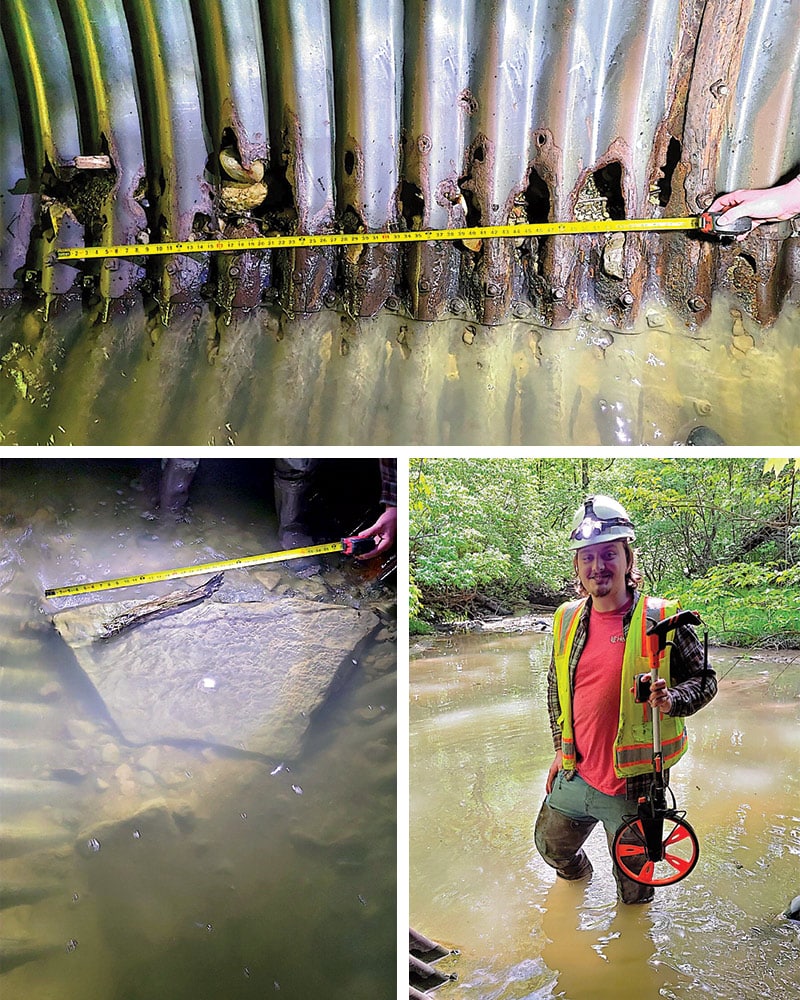 The layer of concrete will provide a layer of protection to the inverts of the culverts at a fraction of the price of replacement.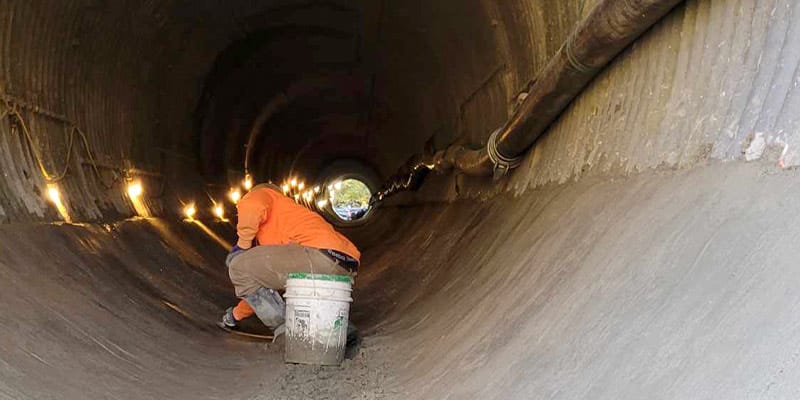 Want to know more? Watch this video showcasing a recently completed field pave job

Culvert Field Paving
CASE STUDY
1:40