PROVEN EXPERIENCE
WITH MEASURABLE RESULTS

Repairing Hydraulic Jumps
HydraWrap® (Fiber Reinforced Polymer)
Market
Water Treatment
Challenge
A water purification facility was showing signs of aging on the walls of the hydraulic jumps that were used to dissipate the energy of the water outlet flows. The concrete walls of the jumps had deteriorated to a point where a repair was required to restore the concrete walls and provide protection from future deterioration. The water purification system required that the jumps only be out of service for a short amount of time.
Engineered Solution
To restore and protect the concrete walls in a short period of time, the HydraWrap FRP system was chosen. HydraWrap is a carbon fiber reinforced polymer utilized to strengthen infrastructure as well as to provide waterproofing.
Scope
Two hydraulic jumps were utilized at the facility. The duration each jump could be shut down was two weeks. To continue operation, one jump would be taken out of service and dewatered at a time. The walls of the jump were over 2000 square feet and each hydraulic jump area was required to be drained and dried. The walls of the jump were then patched and repaired with concrete. Once patching was complete, the wall surface was prepared by utilizing mechanical abrasion. This allowed the HydraWrap a rough surface for adhesion. The surface was then coated with the HydraWrap primer epoxy, and two layers of epoxy saturated HydraWrap carbon fiber were applied to provide reinforcement. A waterline top-coat was then applied to waterproof and protect the HydraWrap system.
Solution
The hydraulic jumps were quickly restored and waterproofed against future damage. HydraWrap proved to be a faster and more economical solution than replacing the hydraulic jumps.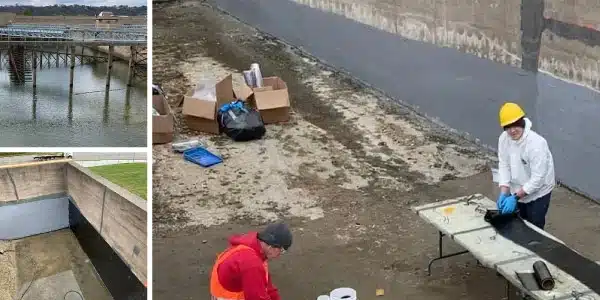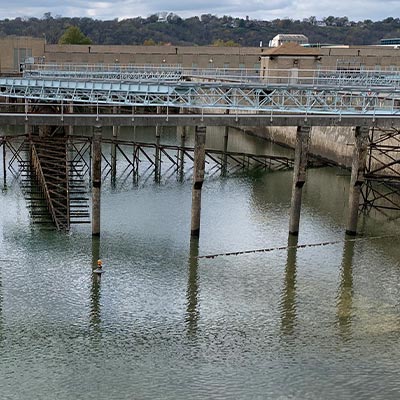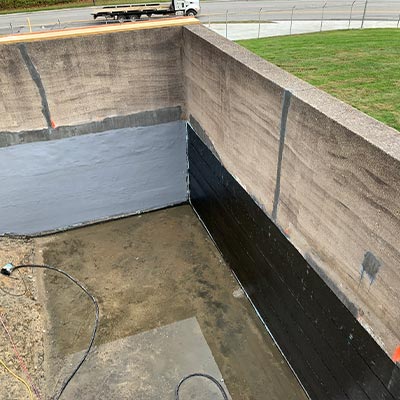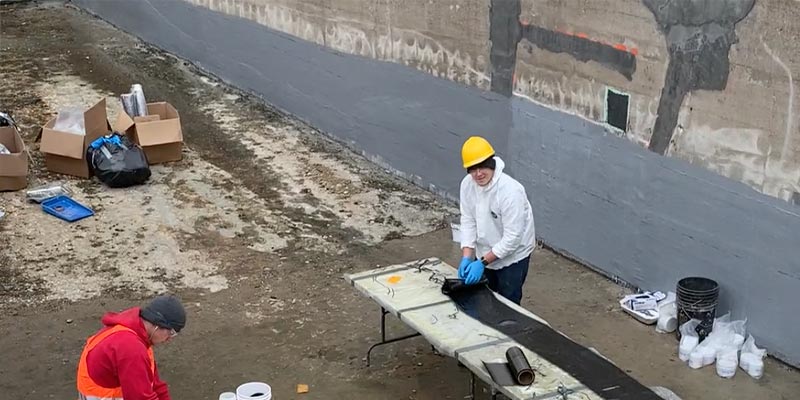 Explore HydraWrap

More Products

Case Studies


Explore HydraWrap


More Products


Case Studies


Explore HydraWrap


More Products


Case Studies