PROVEN EXPERIENCE
WITH MEASURABLE RESULTS

Aqueduct Leaking On To Highway & Its Traffic
HydraTite® (Internal Joint Seal System)
Market
Storm Water
Challenge
A construction joint between a precast section and a cast-in-place box culvert in an elevated 3 ft X 7 ft aqueduct was leaking onto the highway and its traffic. The movement of the elevated structure had deteriorated the joint and previous repairs using cementitious grouts and pre-formed mastics continued to fail and be ineffective.

Engineered Solution
The HydraTite internal joint seal utilizes an extruded EPDM membrane that provides a flexible, continuous watertight seal for pipes, tunnels, and similar conduits. For box culverts and conduits with a rectangular cross-section, the HydraTite seal is custom-designed to accommodate the inside dimensions of the box culvert. The compression of the EPDM rubber to create the watertight seal is achieved with stainless steel retaining bands and anchor plates equally spaced along the perimeter of the seal.

Scope
Previous repair materials that would interfere with the installation of the HydraTite seal had to be removed and the surface of the aqueduct on each side of the joint had to be repaired to render a uniform surface. Once the surface is repaired, the HydraTite seal is assembled in place and hydraulically expanded and compressed to create the watertight seal.

Solution
The HydraTite seal provided a specialized repair that was able to accommodate the special shape. The leak was sealed and the aqueduct returned to service after two days of work. The HydraTite seal was an economical in situ repair solution to protect the highway and its traffic.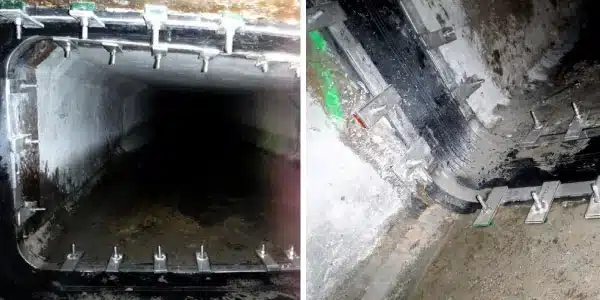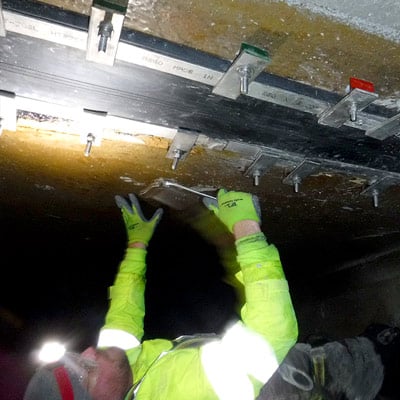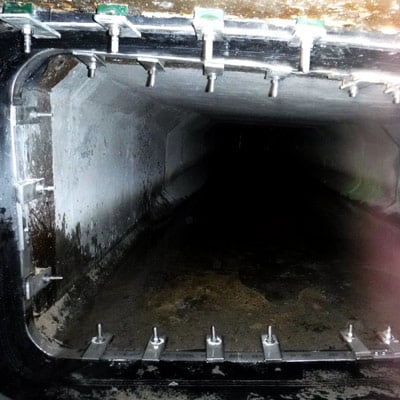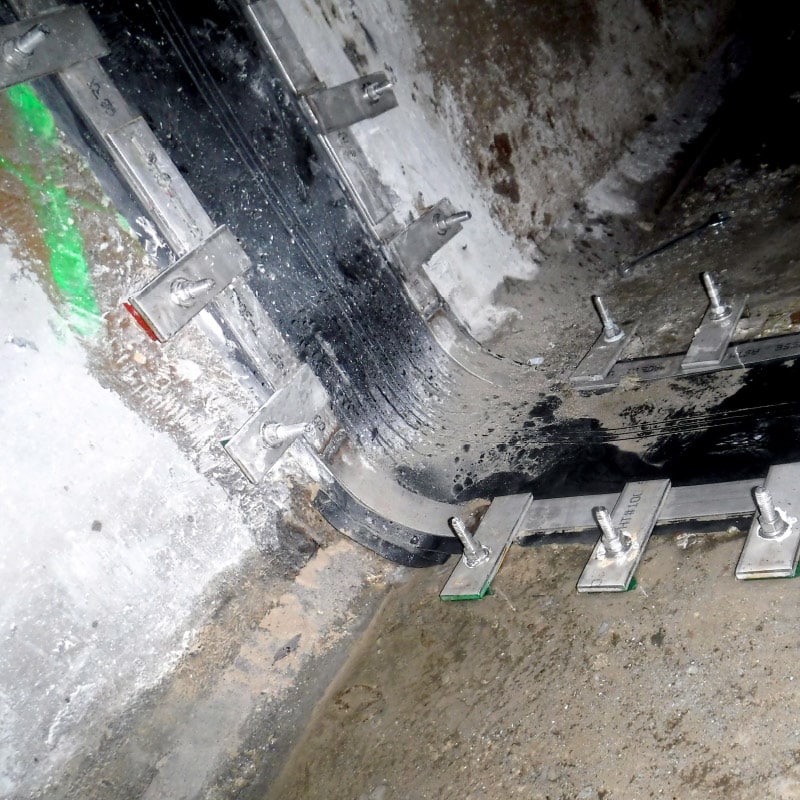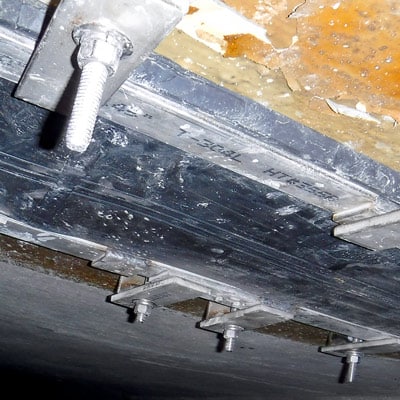 Explore HydraTite

More Products

Case Studies


Explore HydraTite


More Products


Case Studies


Explore HydraTite


More Products


Case Studies