PROVEN EXPERIENCE
WITH MEASURABLE RESULTS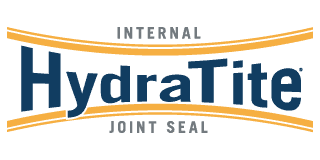 Box Culvert Repair
HydraTite® (Internal Joint Seal System)
Market
Water / Utilities
Challenge
The challenge was leaking joints in an elevated trestle pipe with deteriorated surface due to biologically influenced corrosion.
Engineered Solution
The proposed solution was HydraTite® extra wide seals utilizing an engineered fastening system for irregular shaped piping to eliminate leaks while allowing flexibility within the joint.
Scope
The project included 32 joints that required rehabilitation to prevent leaks in the elevated trestle pipe. The pipe was irregular in shape with a round bottom and square overhead.
Solution
To eliminate the leaks, the HydraTite® seal was chosen utilizing an engineered fastening system. The application required the use of the HydraTite® flat seal design, typically used in box culverts and flat surface applications, in combination with the standard HydraTite® seal for round and elliptical profiles. The deteriorated surface was repaired with hydraulic cement prior to installing the seals. Top corners of the pipe were radiused to provide an inside filler to the straight sides of the pipe. All 32 joints were installed and tested to be leak free at a fraction of the cost and time it would have taken utilizing traditional repair and replacement methods.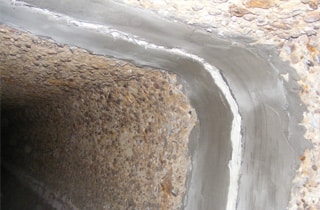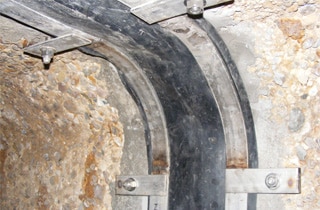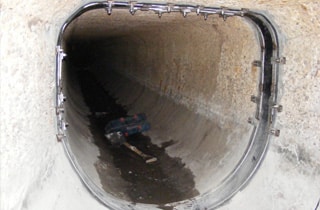 Explore HydraTite

More Products

Case Studies


Explore HydraTite


More Products


Case Studies


Explore HydraTite


More Products


Case Studies