PROVEN EXPERIENCE
WITH MEASURABLE RESULTS

Groundwater Inflow Infiltration
HydraTite® (Internal Joint Seal System)
Market
Infrastructure repair/site remediation
Challenge
The 60" diameter HDPE storm water culvert had infiltration issues of contaminated ground water entering the pipe through the pipe joints.  This infiltration was causing an environmental issue with contaminated water draining to the river. Several sections of the 60″ diameter HDPE piping system had become deformed due to soil loading.  This resulted in joint displacement along with varying degree of pipe ovality and pipe joints disconnecting. Sealing the pipe joints would require a method that could accommodate the distortion of the pipe and remain flexible for further deformation or movement in the pipe.
Engineered Solution
The engineering firm reviewed the challenge and selected a long term solution to eliminate the contaminated ground water infiltration while not disturbing the soil around the pipe.  The HydraTite® internal joint seal system was selected as a solution for repairing the joints in the HDPE piping system. HydraTite® seals are mechanical joint seal installed on the interior of the pipe to span the pipe joints or any point defect.
Scope
The goal was to eliminate groundwater infiltration with the HydraTite internal joint seal installed at every pipe joint.  The versatility of the HydraTite seal was able to cover the pipe ovality while enabling a secure seal to the pipe joints. In three days – sixteen joints were completely sealed and repaired.  A post installation analysis of the groundwater had revealed there were no more containments in the pipe.  The project was completed quickly and correctly eliminating environmental hazards utilizing the HydraTite Seal.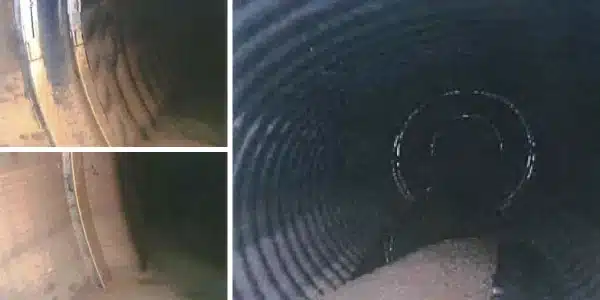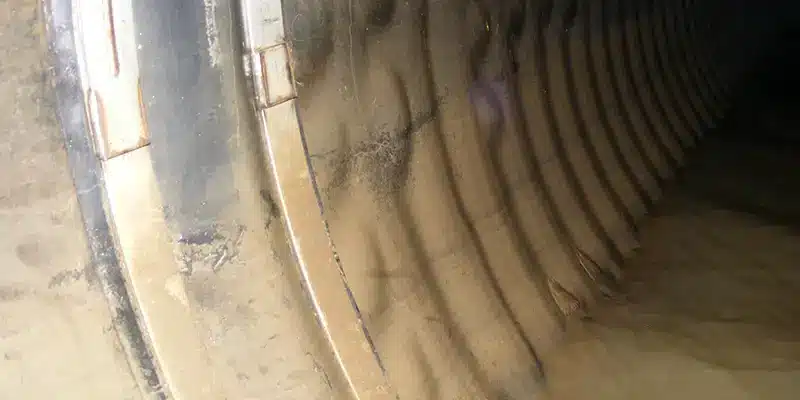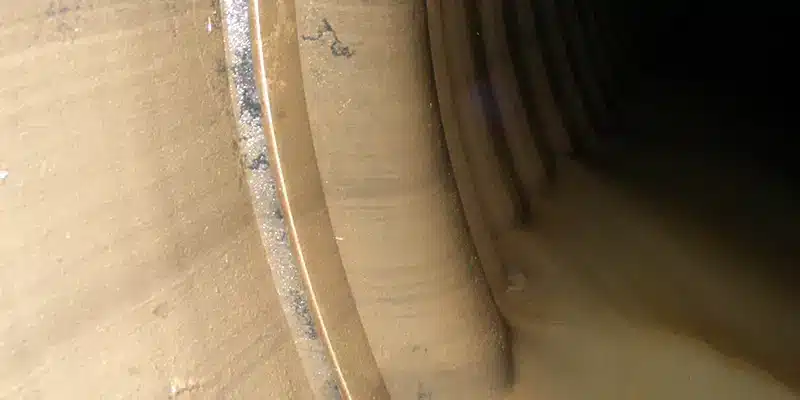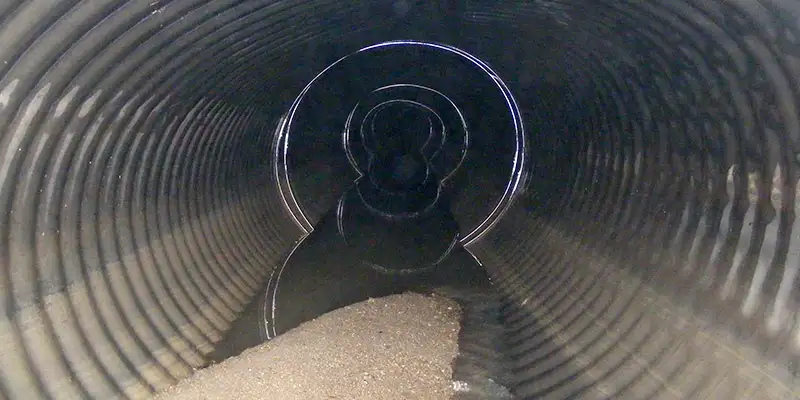 Explore HydraTite

More Products

Case Studies


Explore HydraTite


More Products


Case Studies


Explore HydraTite


More Products


Case Studies