PROVEN EXPERIENCE
WITH MEASURABLE RESULTS

Gas Pipeline
HydraWrap® (Fiber Reinforced Polymer)
Market
Gas Pipeline – North Texas Region
Challenge
The customer was experiencing external corrosion on a buried transmission pipe as a result of coating failure. They requested a solution to eliminate the external corrosion and structurally renew the pipe system to its original design conditions.
Engineered Solution
The HydraWrap® pipe wrap repair system was selected. The HydraWrap® repair system is an engineered product that provides a cost effective repair solution with a proven history of quality repairs. HydraWrap® protects against corrosion and reinforcing strength.
Scope
A long term repair solution was requested to repair corrosion anomalies at seventy-one dig site locations. This process would include structural rehabilitation of the pipeline from its current condition to the original design specifications by using the HydraWrap® carbon fiber reinforcements system.
Solution
Each location was media blasted to SSPC-SP10 / NACE 2 near white specifications. Individual assessments were performed on identified anomalies. Each anomaly was repaired according to the direction provided by HydraTech engineers. The HydraWrap® system utilized bidirectional carbon fiber fabric and proprietary 100% solid epoxies which provided a long term cost effective solution for the client's pipeline repairs.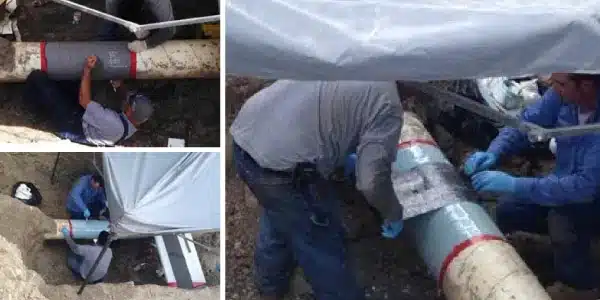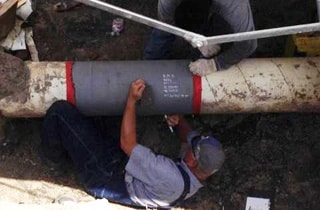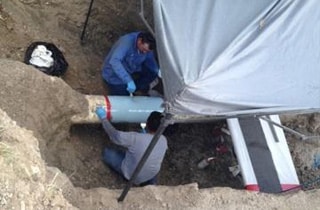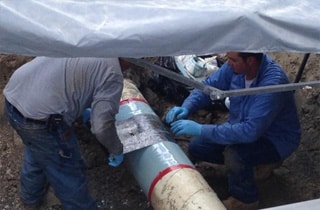 Explore HydraWrap

More Products

Case Studies


Explore HydraWrap


More Products


Case Studies


Explore HydraWrap


More Products


Case Studies