PROVEN EXPERIENCE
WITH MEASURABLE RESULTS

Cooling Tower Tunnel Repair
HydraWrap® (Fiber Reinforced Polymer)
Market
Power Plant
Challenge
A leak had formed in a 3' x 6' concrete tunnel joint inside a cooling tower at a power station. A repair was needed that could be installed during a short break in operations at the power station.
Engineered Solution
It was decided that HydraWrap® Carbon Fiber Structural Repair would be used to wrap the interior of the leaking joint.
Scope
The joint was cleaned, prepared and the HydraWrap® System was applied. The crew and all materials were able to enter through an existing manhole and were able to complete the system installation within the work window provided by the station.
Solution
The HydraWrap® system provided a barrier to contain water within the tunnel during plant operations. It prevented leakage and further erosion to the joint and surrounding areas.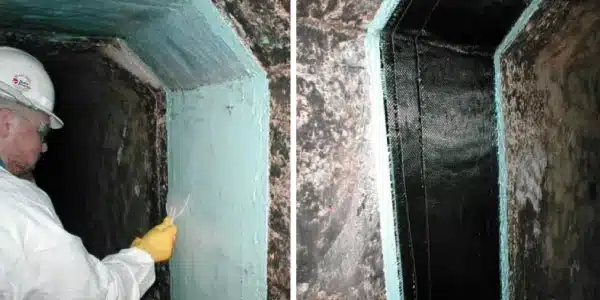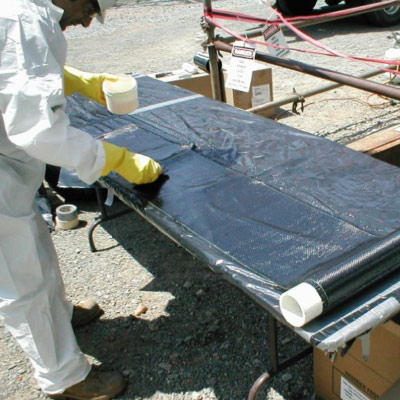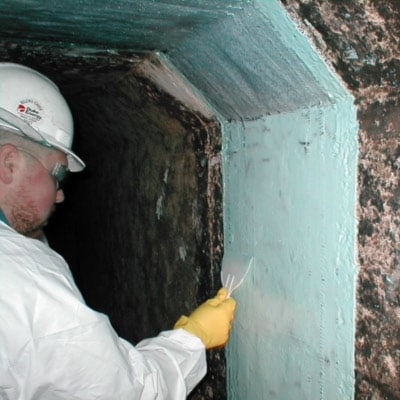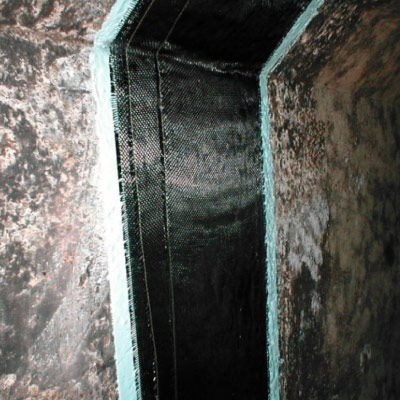 Explore HydraWrap

More Products

Case Studies


Explore HydraWrap


More Products


Case Studies


Explore HydraWrap


More Products


Case Studies