PROVEN EXPERIENCE
WITH MEASURABLE RESULTS

Elbow Pipe Repair
HydraWrap® (Fiber Reinforced Polymer)
Market
Marine
Challenge
A pipe failure occurred onboard the MODU Quantum 4000 on the No. 5 main generator cooling water system. The leak, caused by corrosion, occurred on a carbon steel 4" SCH 80 short radius flanged elbow which is part of the saltwater discharge from a titanium plate heat exchanger. The system pressure is 40PSIG (2.75 bar) and the temperature is 105 F° (40 C°).
Engineered Solution
The Chief Engineer decided to repair the failed pipe elbow utilizing a 4" Marine HydraWrap elbow kit, a Design Approved by the American Bureau of Shipping for shipboard piping repairs.
Scope
The surface of the pipe elbow was surfaced prepped to achieve a mechanical profile. The HydraWrap FRP repair system was then applied in accordance with design standards.
Solution
The leak was quickly sealed and the pipe was returned to service. The crew was pleased with how easy it was to follow the directions for application. The repair will extend the service life of this pipe for years to come.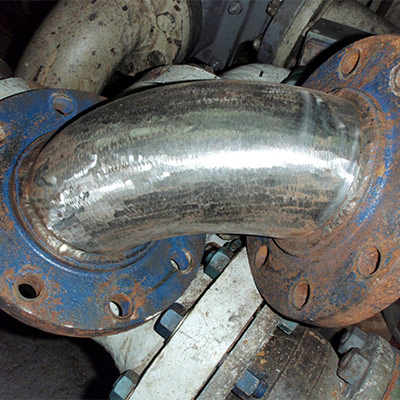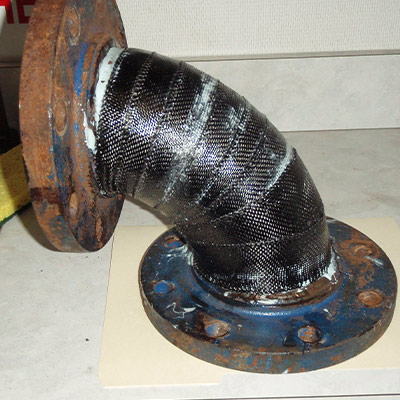 Explore Marine HydraWrap

More Products

Case Studies


Explore Marine HydraWrap


More Products


Case Studies


Explore Marine HydraWrap


More Products


Case Studies