PROVEN EXPERIENCE
WITH MEASURABLE RESULTS

Failing Ductile Iron Pipe Joint
HydraTite® (Internal Joint Seal System)
Market
Industrial
Challenge
Construction of a power generating facility involved the installation of service piping for the facilities' water treatment plant.  Buried pipes were found to have developed leaks in the joint connections at a 90-degree inlet elbow upon hydrostatic testing. The inlet elbow to the storage tank was located beneath the tank's foundation.
Engineered Solution
NSF 61 certified epoxy filler and the HydraTite® Internal Pipe Joint Seal were the chosen method of repair.
Scope
The existing concrete mortar was removed in the areas of the sealing surface to create a seal between the seal and ductile iron pipe. The HydraTite® seal was installed and, in areas where the concrete mortar was removed outside the seal area, and an epoxy filler was used to fill the voids and provide protection to any exposed areas of the ductile iron pipe. All components used were NSF 61 approved.
Solution
HydraTech was able to provide the HydraTite® Internal Pipe Joint Seals to repair the leaking joints. The HydraTite seals provided an economical repair method that was a better choice than replacing with a new fitting, as HydraTite's® installation did not necessitate the removal of installed auxiliary equipment and the demolition of recently constructed foundations.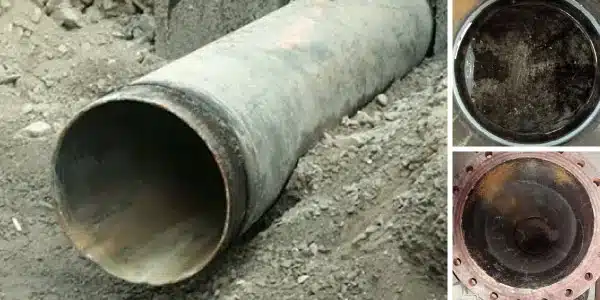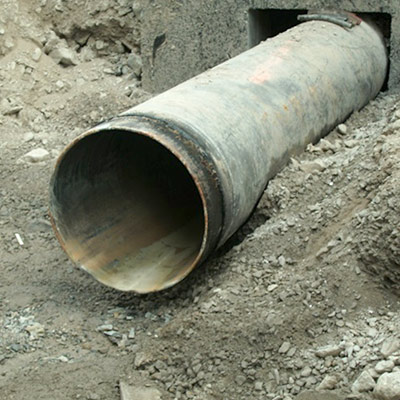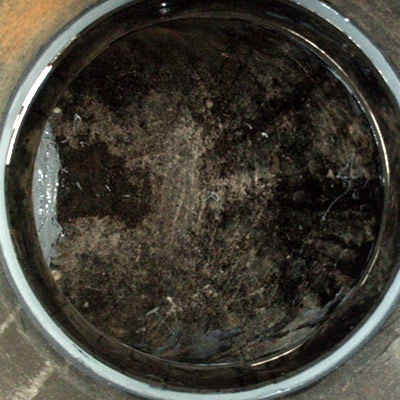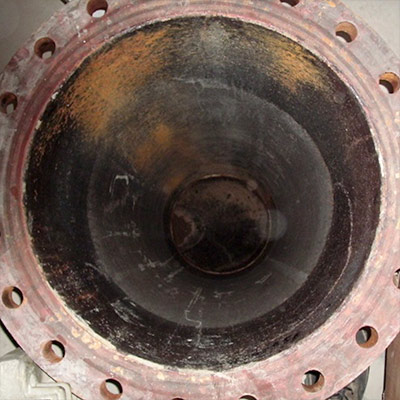 Explore HydraTite

More Products

Case Studies


Explore HydraTite


More Products


Case Studies


Explore HydraTite


More Products


Case Studies