PROVEN EXPERIENCE
WITH MEASURABLE RESULTS

Rehabilitating A Long Section Of Pipe
HydraWrap® (Fiber Reinforced Polymer)
Market
Commercial
Challenge
A gas main that ran through a hotel basement suffered from severe external corrosion, threatening the integrity of the pipe. The 8" pipe required an external repair to ensure that it continued to successfully supply the hotel.
Engineered Solution
They called HydraTech in to install HydraWrap, a structural composite repair system. Standard epoxy was selected for this installation.
Scope
Surface preparation was completed with nonsparking tools to remove irregularities, creating the desired surface profile for FRP installation. Primer epoxy was then applied to the prepared surface. The carbon fiber was then saturated with wet-out and applied to the primed surface. Then two layers of fabric were applied in a spiral that ran 18'. After the epoxy cured, a protective top coat of paint was added. The installation was completed in 2 days.
Solution
HydraWrap reinforced the pipe while providing a layer of corrosion protection for this gas main at a fraction of the cost and time associated with replacement.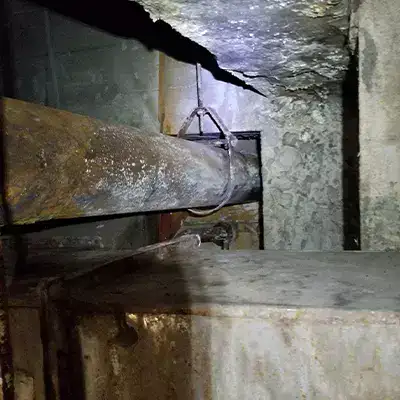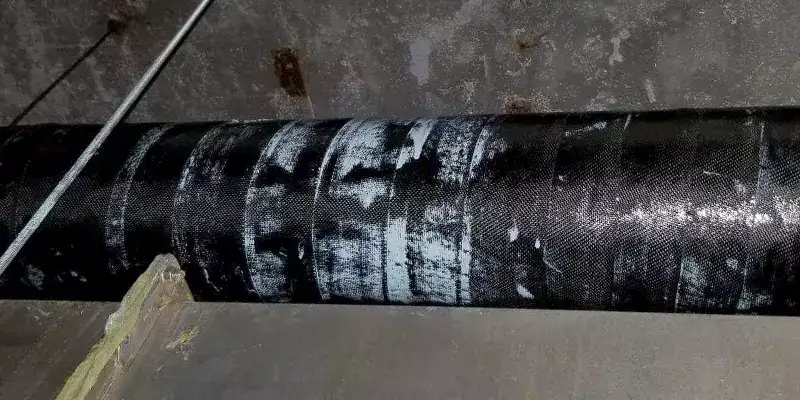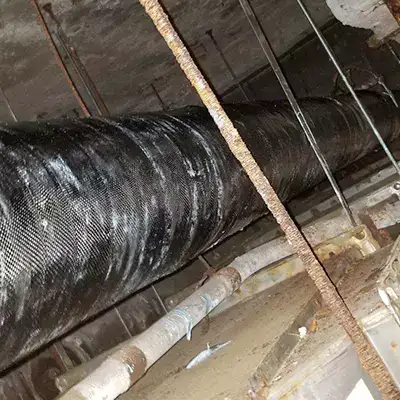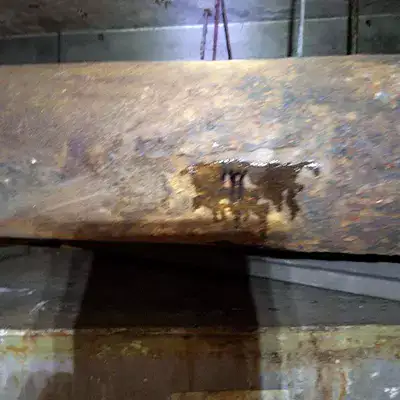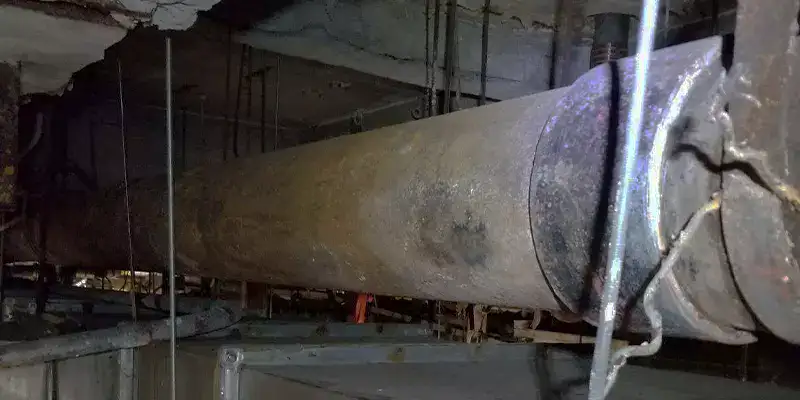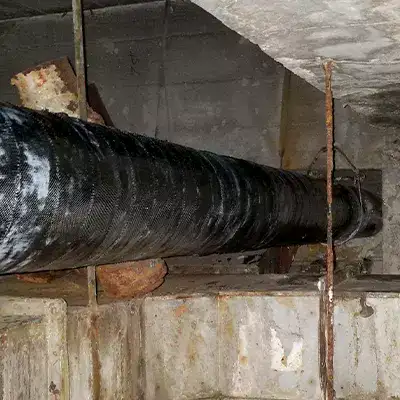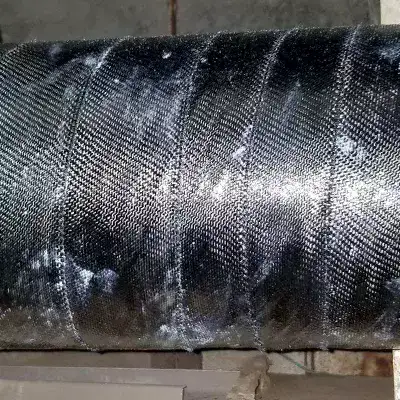 Explore HydraWrap

More Products

Case Studies


Explore HydraWrap


More Products


Case Studies


Explore HydraWrap


More Products


Case Studies