PROVEN EXPERIENCE
WITH MEASURABLE RESULTS

Repairing Drainage Pipes Under A Levee
HydraTite® (Internal Joint Seal System)
Market
Storm Sewer
Challenge
Pipe joints in a drainage pipe under a levee for flood control had become compromised. A sealing solution was needed to control groundwater infiltration.
Engineered Solution
HydraTite Internal Pipe Joint Seals were chosen to seal the joints as the pipes were structurally sound and repairing the joints would be more cost-effective than replacement. An additional interior retaining band was requested to ensure it would withstand up to 34 feet of external hydrostatic head.
Scope
Seven joints raised concern in four pipes that were 48", 72", and 96" in diameter. Debris was cleared away from the joints, and the joints were then filled with foam filler. Finally, the seven standard-wide seals were then installed. The entire process took only two days.
Solution
HydraTite provided a fast solution at a fraction of the cost of replacement and will guard against infiltration and exfiltration for a lifetime.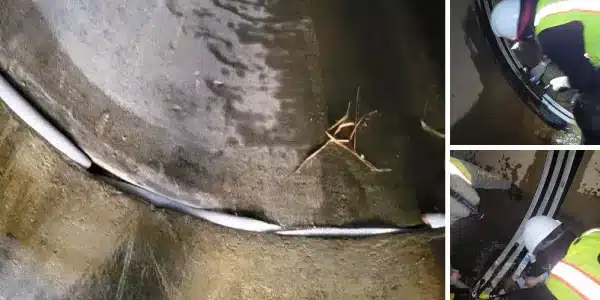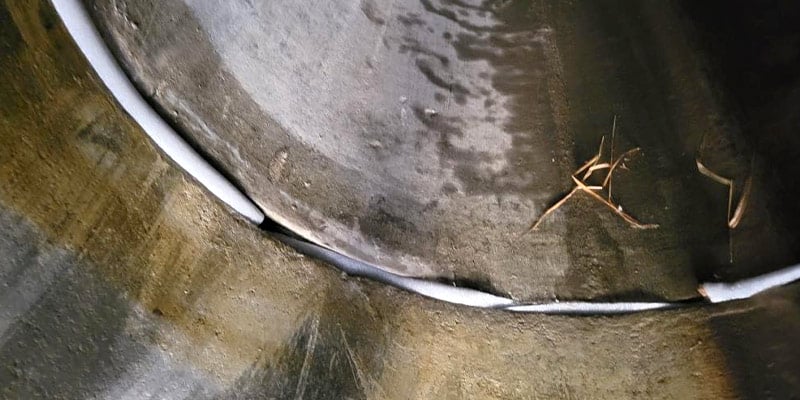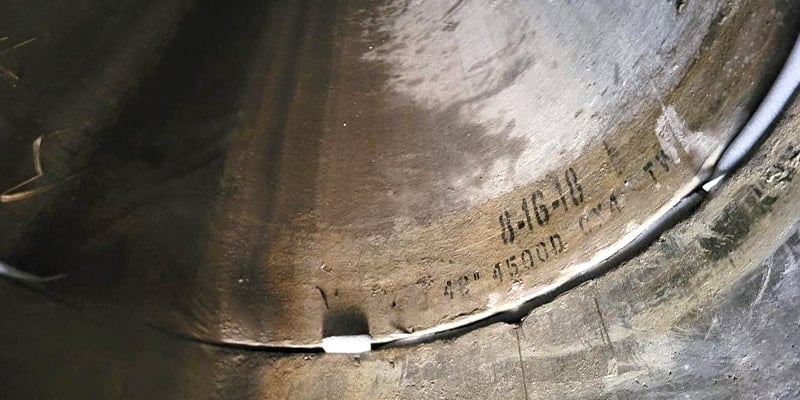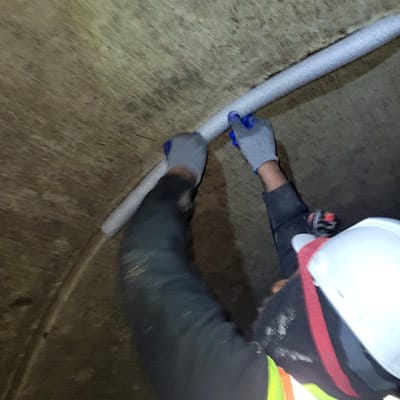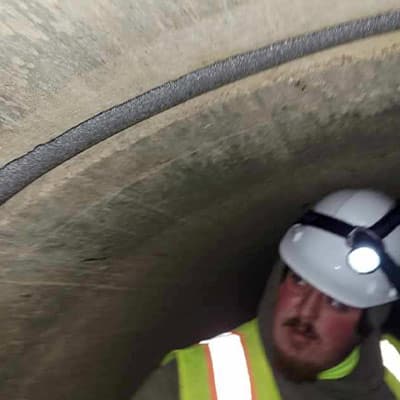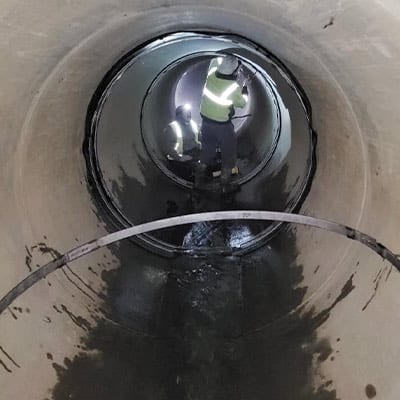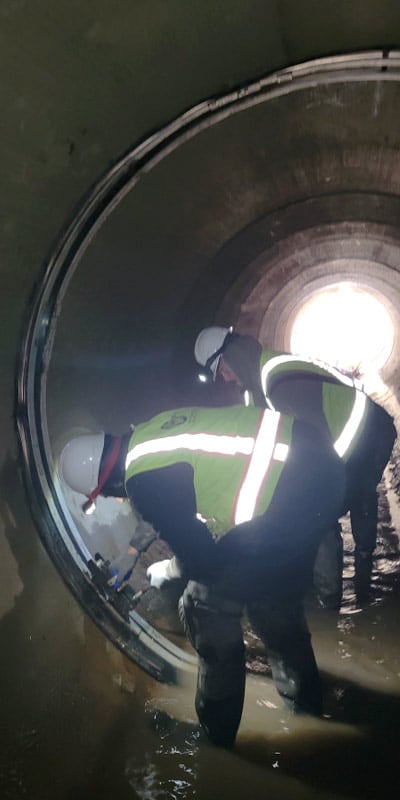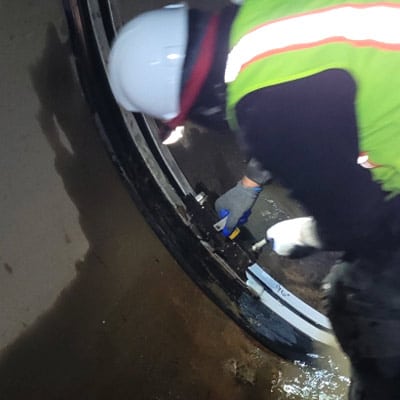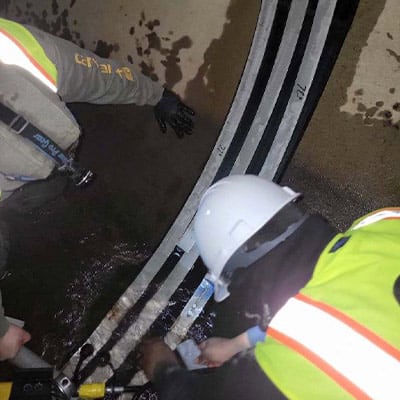 Explore HydraTite

More Products

Case Studies


Explore HydraTite


More Products


Case Studies


Explore HydraTite


More Products


Case Studies