PROVEN EXPERIENCE
WITH MEASURABLE RESULTS

Revitalizing Wooden Supports
HydraWrap® (Fiber Reinforced Polymer)
Market
Municipal / County
Challenge
A county was reviewing their park pavilions in preparation for the coming busy summer. Many of the wooden posts supporting this pavilion had severely weathered lower portions. The structural integrity of the pavilion was threatened and a repair was needed for 10 posts.
Engineered Solution
They decided to utilize HydraWrap, a structural composite repair system, to wrap the lower portion of the posts. The carbon fiber fabric was shipped with standard epoxy.
Scope
First, the concrete near the posts was removed. Next, a few posts that were beyond repair were replaced. Then, new concrete was applied around the posts. Thickened epoxy was used on the withered posts to recreate the original contour. In only about a day, two layers of HydraWrap were applied to the lower portion of all ten posts. Finally, a layer of paint was used to coat the repaired portion of the posts to lend an extra layer of protection against UV rays and help the wrapped portions match the original color of the rest of the wood.
Solution
HydraWrap provided a layer of protection for these pavilion posts against the elements at a fraction of the cost and time required for replacing all of the posts.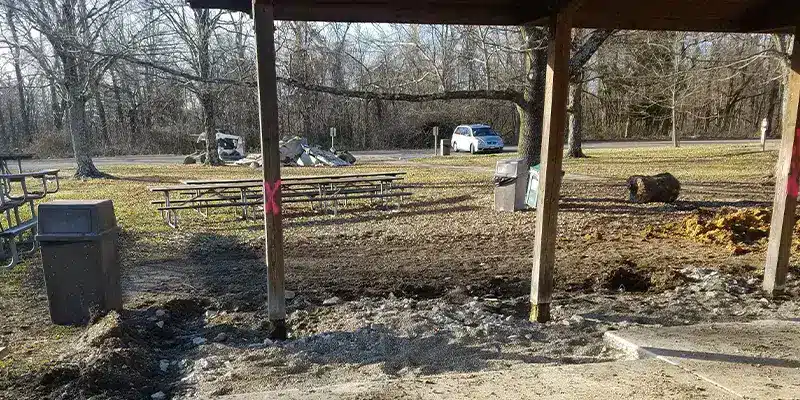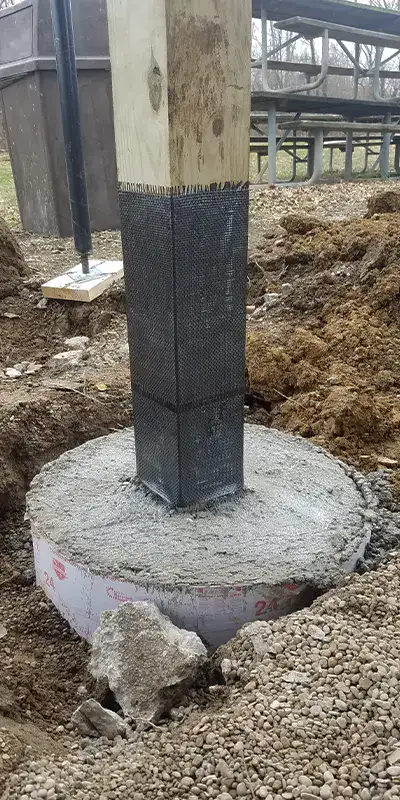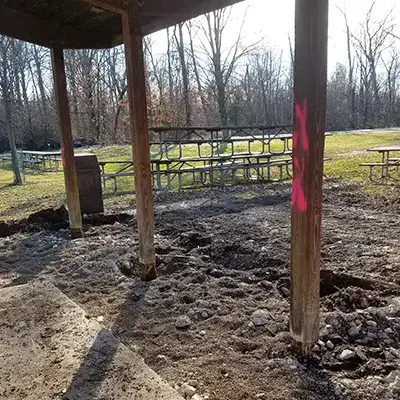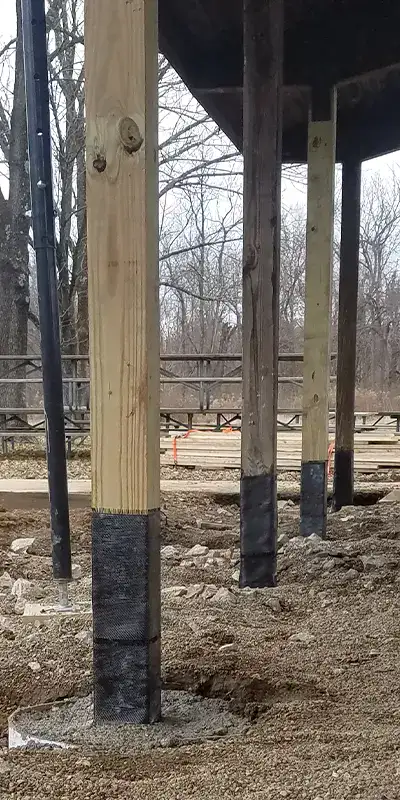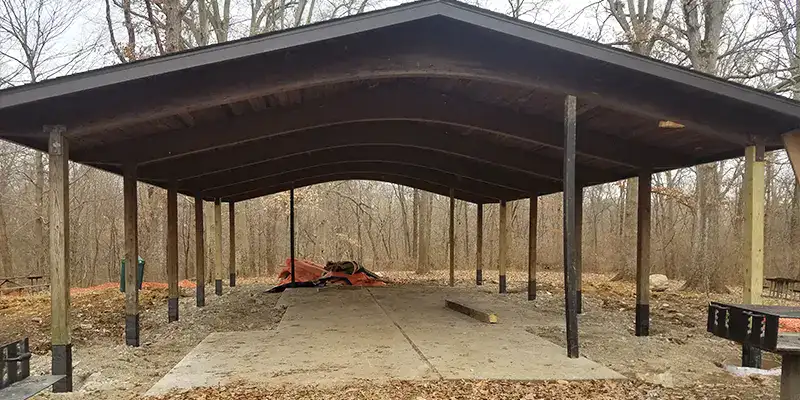 Explore HydraWrap

More Products

Case Studies


Explore HydraWrap


More Products


Case Studies


Explore HydraWrap


More Products


Case Studies