PROVEN EXPERIENCE
WITH MEASURABLE RESULTS

Sanitary Sewer Experiencing Wall Loss
HydraTite® (Internal Joint Seal System)
Market
Sewer
Challenge
Two locations had become compromised in a 21" RCP sanitary sewer that ran beneath a creek bed. The wall loss enabled root penetration and infiltration which resulted in additional volumes requiring treatment. A solution was needed that would seal the compromised locations in the pipe and stop roots from penetrating the pipe again.
Engineered Solution
The proposed solution utilized double-wide HydraTite Internal Joint Seals with a backing plate for each interlocked sleeve.
Scope
The joints were cleaned and the backing plates were placed over them. Six HydraTite seals were used to repair this pipe. Two interlocking sleeves were to be created using three seals each. These sleeves were installed over each point of repair using four retaining bands each. The repair was completed in one day without the need to bypass.
Solution
The two compromised locations were repaired and the volume of water needing treatment decreased as infiltration was eliminated. The pipe will be protected from root penetration for a lifetime at a fraction of the cost of replacement.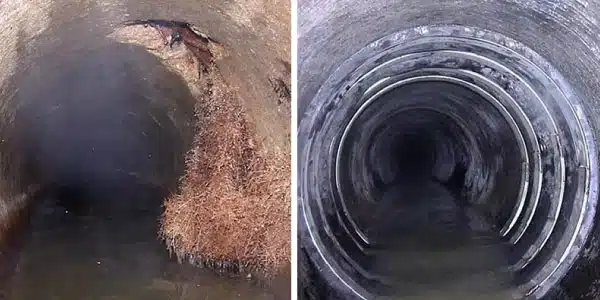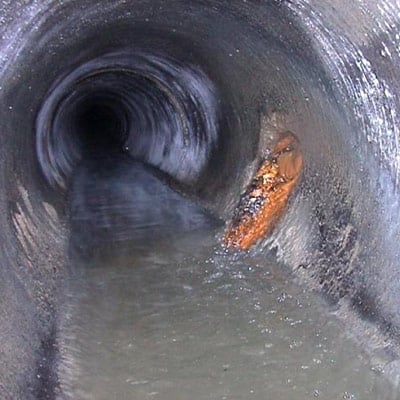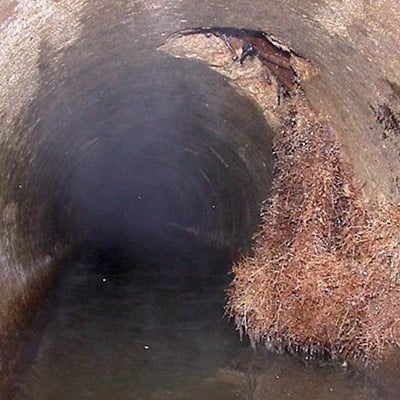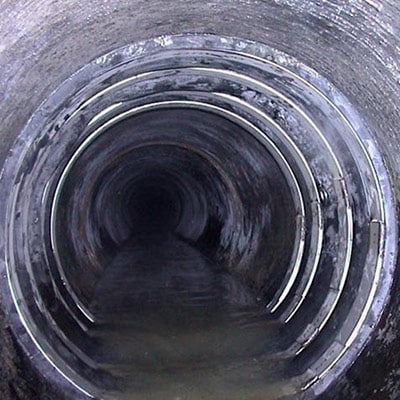 Explore HydraTite

More Products

Case Studies


Explore HydraTite


More Products


Case Studies


Explore HydraTite


More Products


Case Studies