PROVEN EXPERIENCE
WITH MEASURABLE RESULTS
Strengthening Bridge Support –
Carbon Fiber Wrap
HydraTech Field Services
Market
DOT
Challenge
Existing bridge concrete columns had been spalling and deterioration had raised concerns of weakened areas. The columns required repair and needed to be confined so the bridge would remain supported by them. The work had to be completed quickly as the closure time needed to be short for the road below the interstate.
Engineered Solution
To provide a cost-effective and long-term repair, carbon fiber was specified to be used and columns required patching with concrete to stop future spalling. A top coat would be applied for aesthetic and protective reasons.
Scope
The columns were pressure washed, and then scaffolding was erected. The fiber was wet out and applied around the columns to produce a confining strength that would prevent the structure from failing in the future. Once the carbon fiber was cured a cementitious topcoat was applied. In under 2 weeks, 700 square feet of fiber wrap was applied.
Solution
The carbon fiber solution was quick and saved money by repairing damaged columns rather than replacing them. It was all completed in a timely manner so that the bridge was open before memorial day. The repair will prevent the need for future maintenance of deteriorated and spalling concrete. The top coat applied to the columns made them uniform with the other columns that did not require repairs.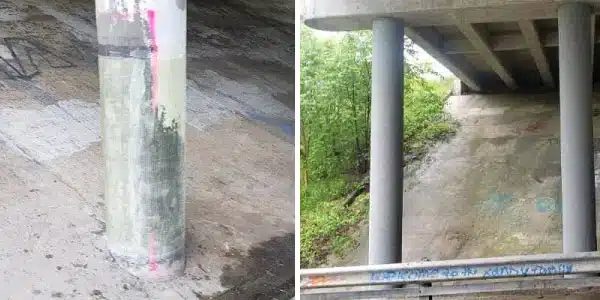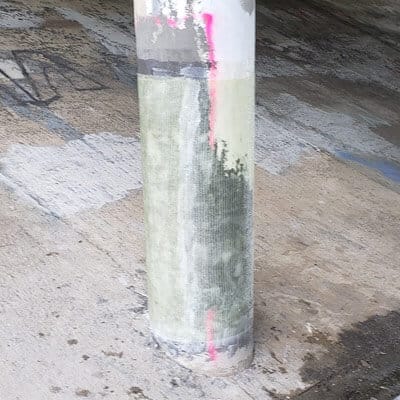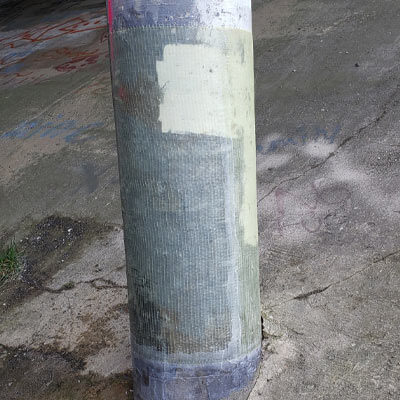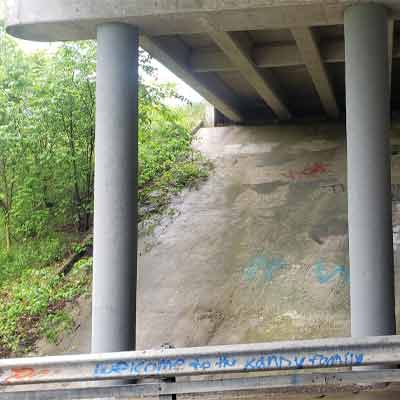 Explore Field Services

More Products

Case Studies


Explore Field Services


More Products


Case Studies


Explore Field Services


More Products


Case Studies