PROVEN EXPERIENCE
WITH MEASURABLE RESULTS
Increasing The Existing Pier Cap's Shear Capacity
HydraTech Field Services
Market
DOT
Challenge
Improvements were being performed to upgrade the I-10 / US-54 interchange. A cost-effective and practical method was needed to increase the shear capacity of the existing pier cap without impeding the usage of the existing ramp.
Engineered Solution
A fiber wrap system was designed to adhere to the face of the pier cap to increase the shear strength at minimal cost and minimize interference to the public compared to other methods.
Scope
HydraTech Field Services proposed a turnkey solution utilizing carbon fiber technology, which met the design criteria of the existing pier cap. Before installation, designated areas of the pier cap were grouded down to guarantee a solid bond of the carbon fiber. Any holes or voids were filled with a thickened epoxy to allow for a flat and flush installation of the carbon fiber wrap. After fiber wrap was placed and properly saturated and applied to the pier cap, the thickened epoxy was applied at the edges of the fabric to make for a seamless finish. Proceeding material installation and curing adhesion tests were performed to demonstrate proper bonding. The adhesion tests exceeded the spec by 400%.
Solution
Carbon fiber wrap is a cost-effective and convenient material to utilize for bridge strengthening. The installation typically requires little to no demolition, traffic control, or reconstruction compared to other methods. The carbon fiber system was used to restore the pier cap and provide a reinforced protective repair to prevent future deterioration. The project was completed and tested within 3 days.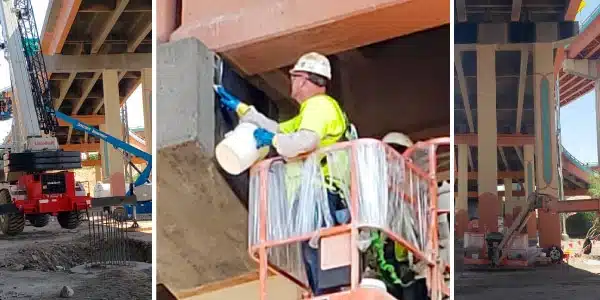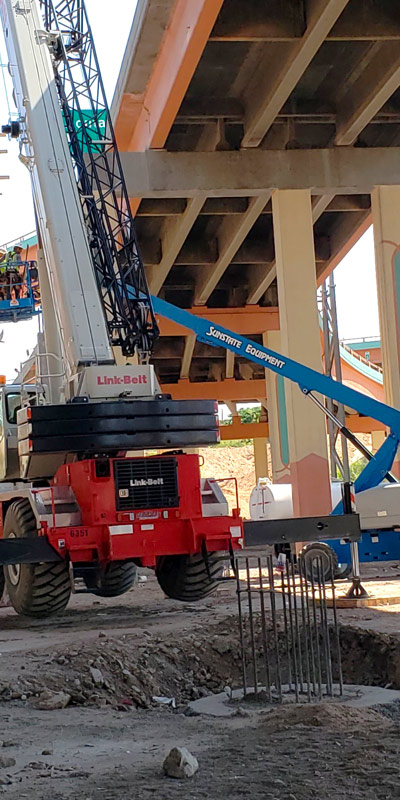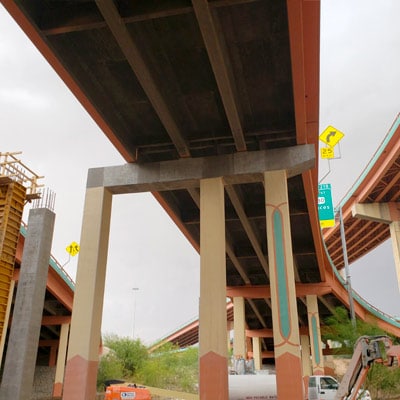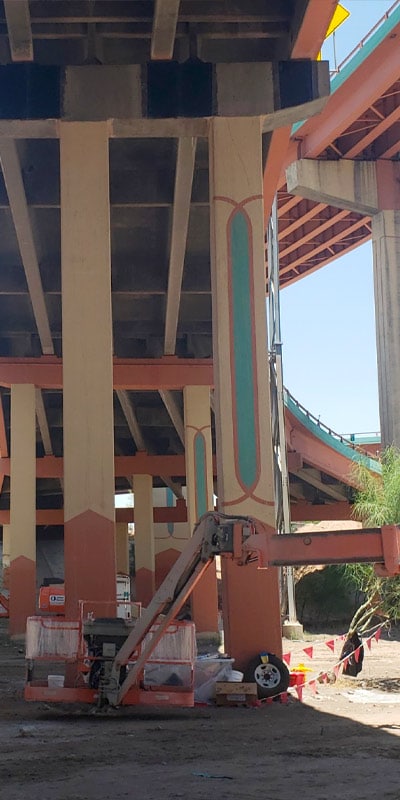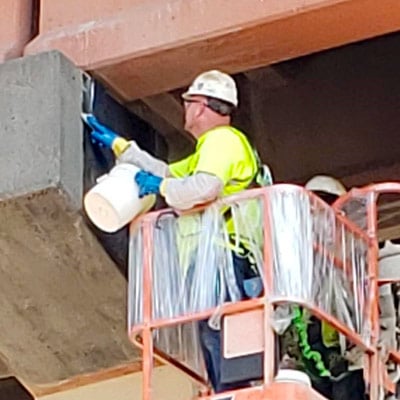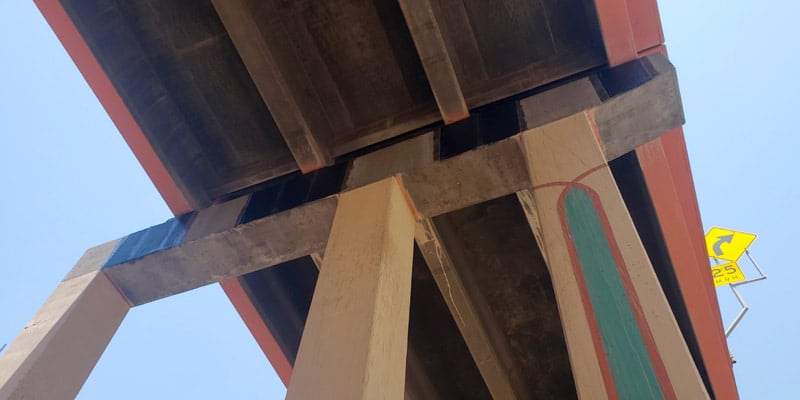 Explore Field Services

More Products

Case Studies


Explore Field Services


More Products


Case Studies


Explore Field Services


More Products


Case Studies