HYDRATECH'S NEW PLASMA TABLE
Expanding Our In-House Manufacturing Capabilities

Caleb Rutledge, 1/4/2022
HydraTech's goal is to continually improve efficiency and increase its capacity to manufacture customized solutions and to make every step of product production, an in-house process. Buying a plasma table was another step toward this goal. With this new piece of equipment, HydraTech is capable of manufacturing the HydraTite Seal completely in-house after the steel bars and rubber are delivered. Up until this point, the steel bars were rolled to fit the diameter of the pipe, cut, and welded at our Cincinnati location. The rubber was cut and vulcanized here as well. However, a few components were outsourced. The plasma table now enables HydraTech to fully manufacture all parts associated with HydraTite Seal and eliminates cost associated with shipping. With this process brought under our roof, money and time could be saved during production.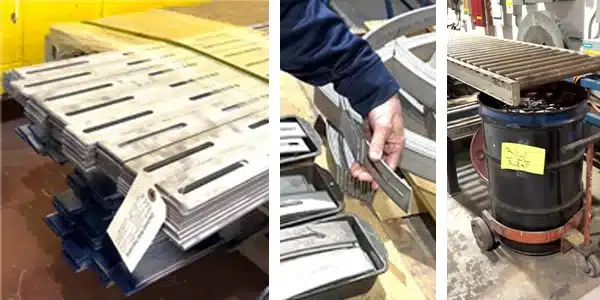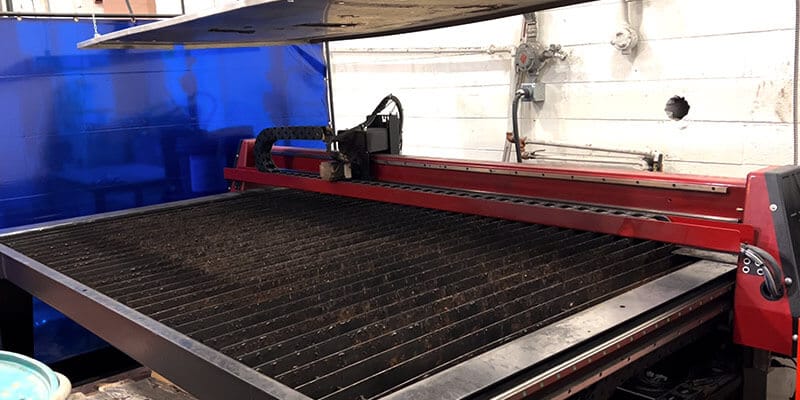 The plasma table is finding additional uses as well. The plasma table has been utilized to perform custom light-metal contract work. The list of uses is expected to grow.
HydraTech is expanding, getting ready for an even better year in 2022. The plasma table is one of the examples of this growth.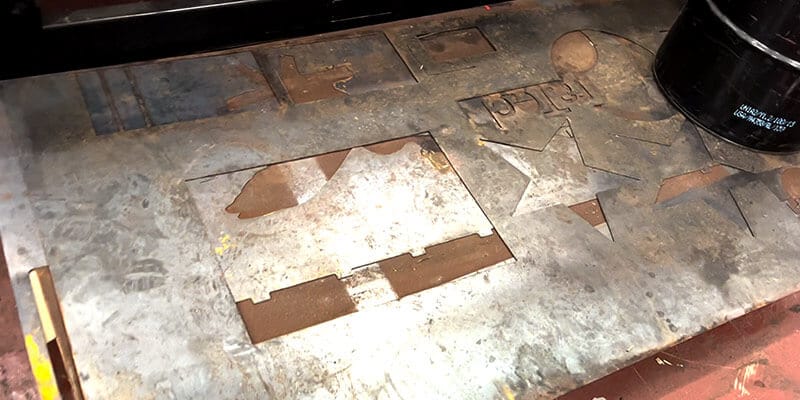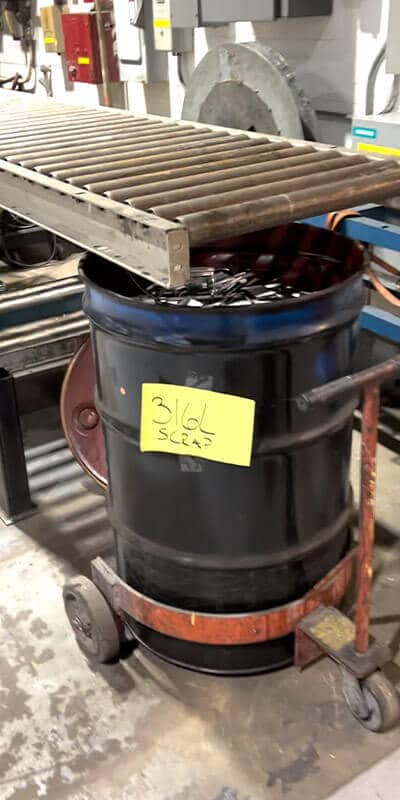 Scrap created when the steel bars are cut and the excess is removed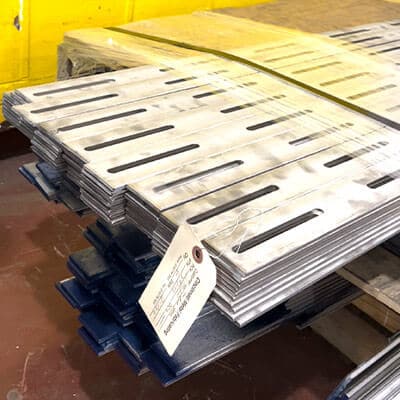 Slotted press tabs that were cut at another facility.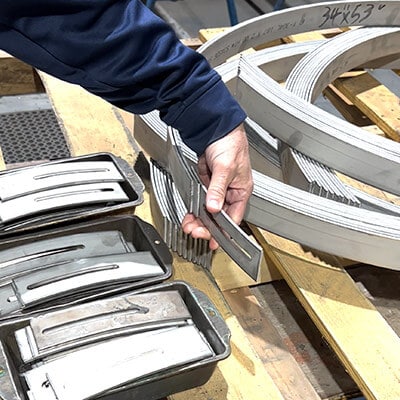 Separated slotted press tabs. these will be welded to the rest fo the restraining band as shown.