NEW WATER MAIN REHABILITATION STANDARDS
Mike Fox Leads Development of Chapter 12 of AWWA's M81 Standard

Caleb Rutledge, 12/8/2021
The American Water Works Association is working on the fourth edition of the M28 standards for water main rehabilitation. This fourth edition of M28 is being edited to focus on "pit to pit" repairs and rehabilitation, or in other words, repairs performed without pipe entry. A new standard, M81 is being developed which will focus on repair and rehabilitation for man-entry pipes. Whether a pipe is considered man-entry varies by technology and manufacturer, which will result in repair technologies appearing in both standards. HydraTech's HydraWrap FRP, HydraTite Internal Pipe Joint Seal, and HydraLock Internal Seal are repair methods that appear in both standards. 
HydraTech's Technical Manager, Mike Fox is leading the development of chapter 12 of the new M81. This chapter will cover a variety of point repairs, including joint sealing, grouting, welded repairs, slip lining, and sectional liners. M81 standard is expected to be available in 2023.
If you are interested in more info about M81, you can contact Mike Fox via email, mike.fox@hydratechllc.com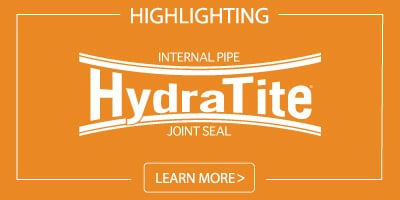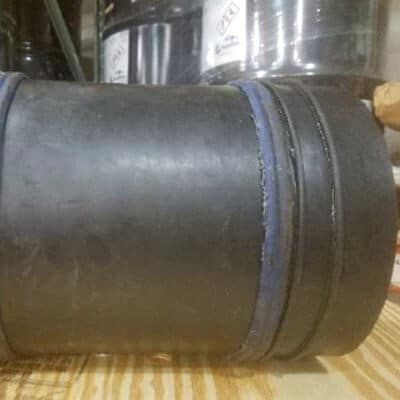 First look at the rubber portion of a HydraLock Seal. This product will allow HydraTech to repair a failing pipe that is too small for man-entree.