GETTING BACK INTO TRADE SHOWS
Making New Connections At OTEC
HydraTech, 10/26/2021
As the world begins the long process of opening back up, HydraTech is starting to get back out there. OTEC was our first trade show of many more to come. Heather Spurlino and Caleb arrived in Columbus on Monday the 25th to set up the table, banners, and HydraTite Internal Pipe Joint Seal demo. The next day Peter Blais joined them for the full-day event. The day was packed with familiar faces, that hadn't been seen for a while. Many attendees stopped by the HydraTech booth and asked questions about our products and services. "Field paving was highlighted on one of the banners and that definitely pulled a few people over." – Caleb Rutledge. However, the HydraTite Demo was the clear star, as it garnered even more attention.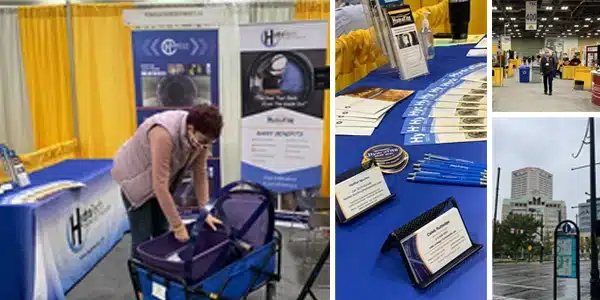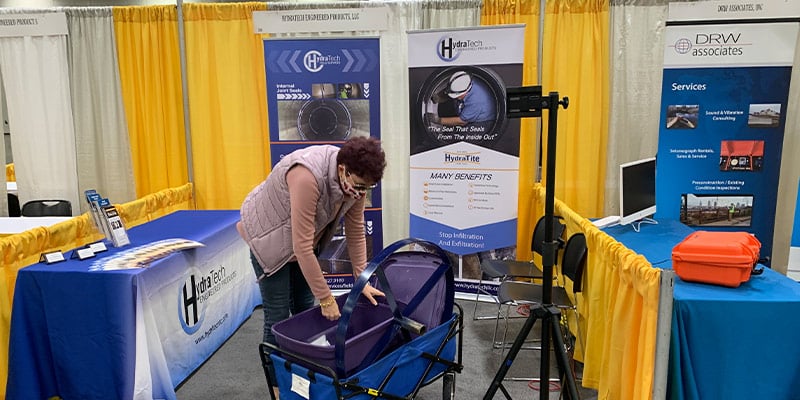 Heather Spurlino setting up the booth.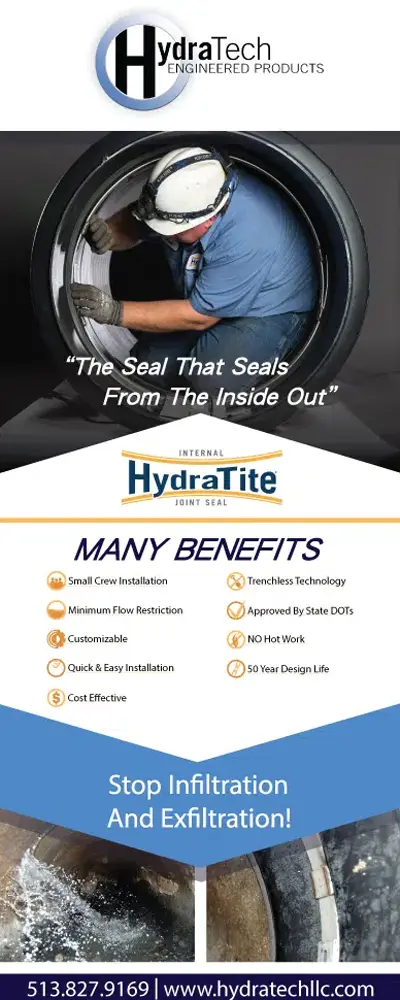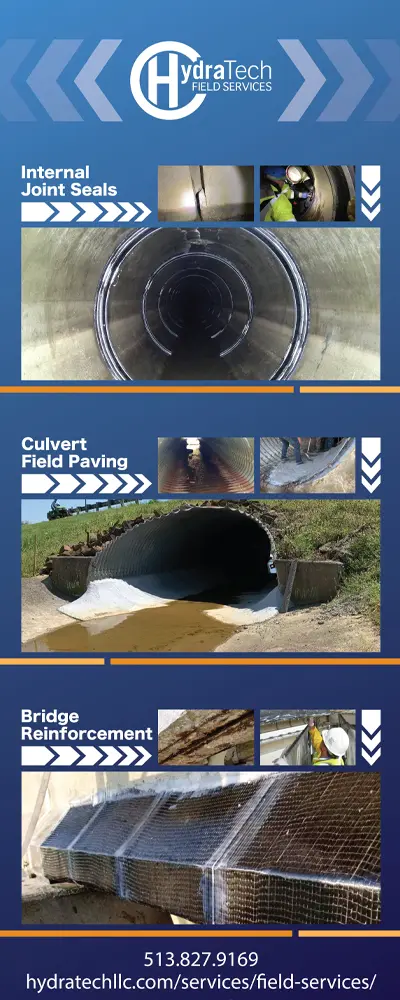 These are the two banners that were put up in HydraTech's booth.