PROVEN EXPERIENCE
WITH MEASURABLE RESULTS

Six Joints In A 60 Inch Water Main
HydraTite® (Internal Joint Seal System)
Market
Drinking-Water
Challenge:
A water main break flooded the streets at River's Edge in Cincinnati, Ohio. A new section of pipe was ordered in to replace the failed section of pipe, but there were concerns that the neighboring joints in the pipe would fail if preventative action was not taken immediately.
Engineered Solution:
The water main leak caused extensive erosion of the soil compaction around the pipe and surrounding areas. Any shifting of the pipe joints could cause leaking at the pipe joints. The engineer specified HydraTite Internal Pipe Joint Seals to eliminate joint leaking near the pipe break and guarantee a bottle tight fix.
Scope:
Six HydraTite seals were ordered for installation. These 60" seals were to be installed on the three closest pipe joints on either side of the new section of pipe. HydraTech prepared the pipe joints by clearing away the calcium build-up on the interior pipe surface. Next, the six seals were installed and air tested to ensure that they would guarantee no leaks. The project was expected to take several days, however, HydraTech completed ahead of schedule, in only two days.
Solution:
HydraTite provided an economical repair to prevent joint leakage and erosion without the need for additional excavation. HydraTite will protect the people living above this section of the pipe against future sinkholes.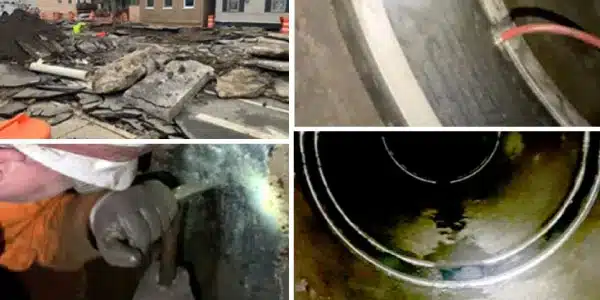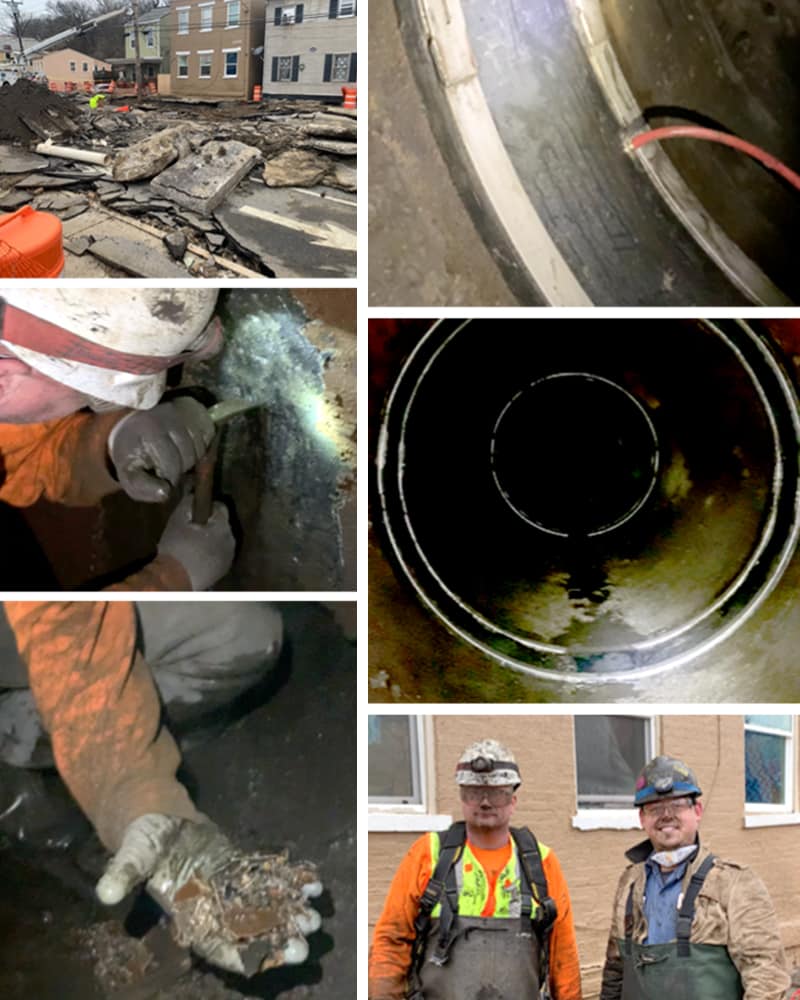 Riverside Sinkhole Remediation
HYDRATITE CASE STUDY
2:12

Explore HydraTite

More Products

Case Studies


Explore HydraTite


More Products


Case Studies


Explore HydraTite


More Products


Case Studies