Enhancing Our Parking Lot
Getting More Concrete Experience

Caleb Rutledge, 5/9/2023
Between field service jobs, the field crew frequently takes on maintenance projects. The most recent project was replacing some aging blacktop right in front of the field services door. The slopped blacktop was falling apart and recently a semi-truck backed into it. A chunk was knocked out which sped up the degradation. In addition, the incline right outside of the door presented a falling hazard, especially during the winter months.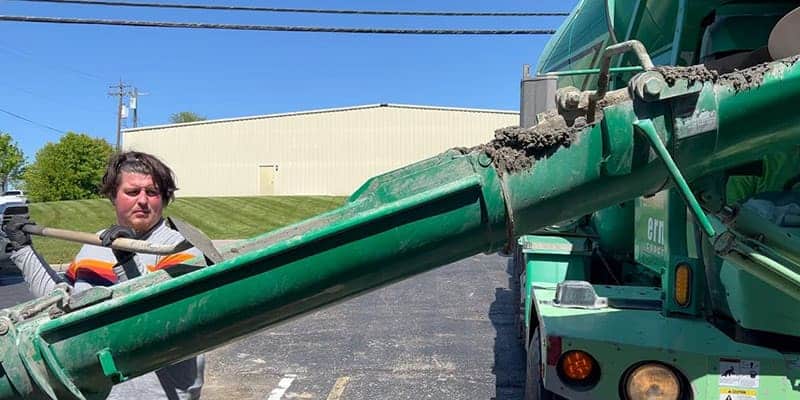 Over a few days, the old pavement was ripped out, rebar was positioned, wooded concrete forms erected, and concrete poured and finished. The only thing left to do is add a railing to the newly created ramp. The entire process was very similar to the previous ramp that was made for forklifts in the back of our facility.
Our facility is all the safer with this new patch of concrete and the field crew got even more concrete experience which will ensure they are ready to pave culvert inverts or resurface bridge supports in future projects.