OUR BOOTH AT THE APWA TRADE SHOW
Gathering Valuable Contacts

Jennifer Williams 10/3/2023
I had the pleasure of representing HydraTech Engineered Products at the APWA Trade Show this year in Dayton, OH with my colleague, Caleb Rutledge.
It's always nice to get out to meet and greet current and potential customers. There weren't the usual 200-300 booths so it gave everyone the opportunity to really delve into conversations about their products and their needs.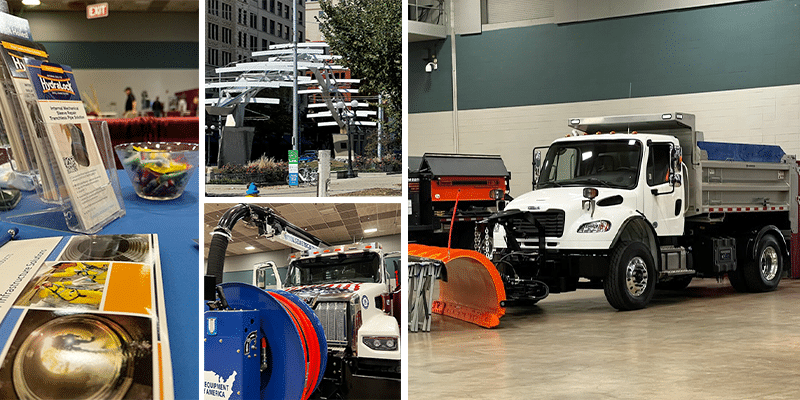 We also had a special guest helping us out at our booth, Hannah Rutledge, Caleb's sister. She is looking forward to her future and isn't clear on what path she will take. We had the opportunity to show her a little bit about Public Works and the benefits it has on our communities.
We met a lot of interesting people and look forward to continuing our conversations with the many new contacts we made. The event had a satisfying conclusion, ice cream for everyone.