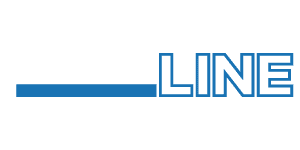 WaterLine Potable Water Pipe Repair
Potable Water Pipeline Renewal
The WaterLine epoxy is an NSF/ANSI 61 certified coating approved for use in contact with potable water.WaterLine can be remotely applied in small diameter pipes and installed in potable water vessels. This remote installation allows for the trenchless remediation of pipe as small as 4″ in diameter with minimal out-of-service time.

Overview
WaterLine Epoxy is a low temperature cured lining system approved for use on pipelines, tanks and equipment that come in contact with potable water (ANSI/NSF 61). WaterLine Epoxy is a high build, solvent free, 100% solids epoxy lining system that is compatible with a variety of substrates.

The two component system can be hand applied to structures or remotely applied within pipelines as small as 4 inches in diameter using special application equipment. Material has a quick cure and return-t0-service time.

The system is supplied through, and installed by HydraTech approved installer in the United States and Canada.

WaterLine epoxy provides a practical and economical method for repairing deteriorated water mains with a thin smooth lining, offering a life expectancy of 50 years.
SMARTER INFRASTRUCTURE SOLUTIONS
To Prevent, protect, and prolong