TRAINING THE NEW HIRES
Learning About Fiber Wrap, First Aid, and Confined Space 

Caleb Rutledge, 2/19/2021
HydraTech has hired four new employees in anticipation of the additional work that comes with summer. The new hires have to become acquainted with what we do and our line of products. A few older employees, even a few from the office, joined the new hires in the training to refresh their memory. In the first few days with the company their training has included how fiber wrap is used and has been used by HydraTech. 
HydraTech's puts the utmost importance on the physical safety of our employees and since the new hires will be going out in the field they went through an extensive first aid course. They learned and then demonstrated many procedures such as CPR, how to dress wounds, and how to respond to a fallen employee. Every employee passed the first aid course with flying colors.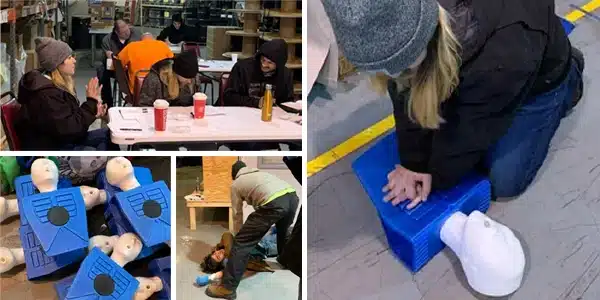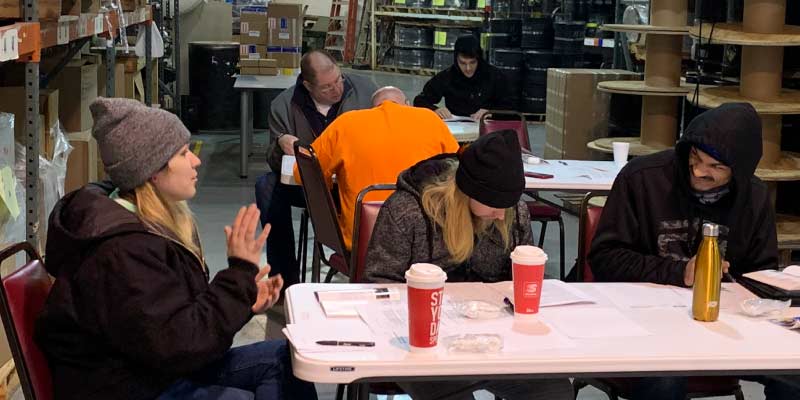 Depending on the project, the application of HydraTite, HydraWrap, HydraLine, and WaterLine can all require that our employees enter a confined space. To prepare them for this the last course they go through will cover how we operate in confined space.
With their first week of training over, the new hires are ready to install fiber wrap, are CPR certified, and are ready to climb into confined spaces. Next they will learn how to install the HydraTite Seal. We look forward to working with them in what we hope to make, our best year yet.